The latest insurance stress test will be launching mid May 2022
The Bank of England declared yesterday (4 August 2021) that it will be stress testing the resilience of insurers against cyber attacks on policyholders and payouts for climate change induced natural disasters.
September to November will see the Bank of England request technical input around the structure of scenarios that will be used for this stress testing.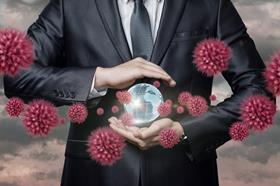 In a 'Dear CEO' letter published yesterday, the regulator stated that it will be asking the largest regulated general insurers to carry out the next insurance stress test in 2022.
For general insurers, the stress testing exercise will focus on natural catastrophe perils and cyber underwriting risks - including standalone policies, those that are part of a broader package, as well as non-affirmative covers where relevant.
In recognition of the complexity in designing a cyber underwriting scenario, the Bank of England will share the design of the cyber scenarios in September 2021 for early industry comment and feedback.
Sector resilience
The published letter intends to support general insurers' future plans by allocating timelines and a high-level scope for the 2022 exercise.
The letter stated that the benefits of insurance stress testing for the Prudential Regulation Association (PRA), which is the Bank of England's regulatory arm, is that the process works as a "tool in helping supervisors and firms understand the impact of real-world scenarios on their balance sheets".
The letter said: "At a firm level, stress tests inform our view of a firm's risk management systems.
"At a sector level, these exercises allow us to be better prepared to assess sector resilience and respond in the event of similar scenarios occurring."
The timelines are as followed:
| Timelines for Insurance Stress Test 2022 | |
| --- | --- |
| Activity | Dates |
| Request for technical input: structure of scenarios | Mid Sept – Nov 2021 |
| Request for technical input: parameters for chosen scenarios | Jan – Mar 2022 |
| Launch IST 2022 | Mid-May 2022 |
| Industry roundtable (assess progress / support delivery) | July 2022 |
| Firm submission | Mid-Sept 2022 |
| Feedback to the industry | Dec 2022 |
Feedback following stress testing for general insurers was last published on 17 June 2020 after completion of the 2019 insurance stress testing exercise and Covid-19 stress testing.