Banks and insurance companies have become one another's port in the regulatory storm since the crisis of 2008, and found new dimensions to their partnerships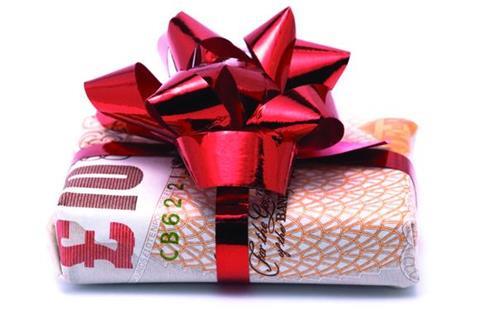 Banks and insurance companies have faced significant challenges since the financial crisis of 2008, with increased regulation at the forefront of industry change. While the European insurance industry continues to prepare itself for the implementation of Solvency II, the banks are also facing up to regulatory reforms.
Basel 3, The Independent Commission on Banking (ICB) findings and reforms to the European Market Infrastructure Regulation (EMIR), are all in the pipeline and will change the way banks do business. However, despite the increasing regulatory pressures being placed on both parties, the relationship between banks and the insurance sector remains as strong as ever.
Appetite for lending
Improved inter-bank lending conditions, the Long Term Refinancing Operations (LTROs) scheme launched in late 2011 by the European Central Bank (ECB), combined with the Bank of England's Funding for Lending (FFL) scheme, mean the core European banks are now predominantly well funded. There is genuine appetite to lend to insurance clients who demonstrate good credit risk fundamentals such as robust balance sheets, a diversified risk profile, strong management teams and sound underwriting and operational controls.
With increased capital costs under Basel 3, the wider relationship and ancillary business remains arguably more important than ever to many lenders.
Insurance clients often have a range of banking requirements outside senior bank debt, ranging from vanilla operational banking and cash management, managing foreign exchange and interest rate risk, assisting with international trade requirements or leading a more sophisticated debt capital markets issuance.
Debt refinancing
Over the past year several successful debt refinancings have taken place across the insurance carrier space. Lenders such as The Royal Bank of Scotland (RBS) have supported insurance companies by providing liquidity facilities to enable them to pay claims, and letters of credit (LCs), which may be required by regulators or customers to provide evidence of ability to pay future claims. Standby LCs can also be used to support an Integrated Lloyd's vehicle's (ILV's) Funds at Lloyd's requirements.
For the larger players, debt capital markets (public issues, private placements, retail bonds or catastrophe bonds), are a potential source of funds. Banks also help underwriters hedge some of the significant market risks arising from their portfolios via asset and liability management (ALM).
Insurance brokers continue to have financing requirements to support acquisitions, working capital or to bring in teams of people from competitors. Many brokers also need support around managing their foreign exchange exposures and deposit solutions.
Finally, the run-off sector continues to be well supported by banks with several acquired legacy portfolios being funded by the senior debt market.
Relationship longevity
Insurers and banks have always had mutual exposures, in a number of areas, and found ways to work in partnership. Perhaps the most visible is bancassurance, the sale of insurance and pensions products through a bank, which has proved to be an effective distribution channel for the insurance sector. Insurance companies are also significant investors in bank capital instruments, such as equities and subordinated debt. This gives them a leveraged exposure to the risks taken by banks.
Insurance companies cover banks and their customers against a variety of insurance risks, which is often a prerequisite for any lending. Insurers have also helped banks manage risks and meet client debt through credit risk insurance. In some cases banks also purchase political risk insurance against emerging market economy exposures.
It is this interconnectivity and ability to undertake risk transfer, together with the longevity of relationships, which points to a longstanding future between the sectors.
David Weaver is director, portfolio management, at Royal Bank of Scotland