Chris Brooking moves with immediate effect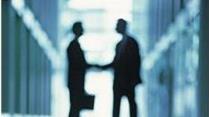 Barbican Group has appointed Chris Brooking as an underwriting manager in the firm's healthcare division, with immediate effect.
Brooking joins from Catlin, where he was a class underwriter responsible for the group's healthcare portfolio. He will report to Barbican head of specialty Stuart Quinlan.
Quinlan said: "The healthcare arena is competitive, but we see significant opportunities there. Chris has worked in the healthcare sector since the start of his insurance career, and has established a strong reputation for client service. I am confident he will play a key role in helping us strengthen our position in this sector."
Brooking added: "I am very much looking forward to becoming a part of the Barbican team."