Lloyd's (re)insurer getting tough on underperforming relationships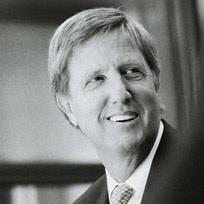 Beazley is aiming to sever ties with around 200 brokers in the US as it aims to strip out unproductive relationships.
Speaking at Beazley's first-half results press conference this morning, broker relations director Dan Jones said the company had built up hundreds of broker relationships since the launch of Beazley's admitted US insurer in 2005.
"We are in the process of reducing that number of appointments and focusing on those that really bring business that has attractive metrics, both in terms of volume and ratios such as bind-to-submission ratios," Jones said.
"We will this year become more aggressive in managing our broker appointments. We will rescind approximately 200 broker appointments in the US and close [relationships with] many offices of national brokers where there is little or no volume coming from those offices."
Beazley is also working to ensure that brokers added understand what Beazley expects of them as a distributor if its products. "We make sure they know it is a privilege not a right to have a Beazley appointment," he said.
Jones also stressed the importance of managing contact with big brokers' new placement databases, also known as pipeline renewal tools. Prominent examples are Aon's GRIP, Marsh's MarketConnect and Willis's MarketMatch.
"Those pose a great opportunity for us if we manage them correctly and a great threat if we don't so our team make sure those tools are understood," Jones said.
Beazley made a $112.9m profit before tax in the first half of 2012, compared with a loss of $24.2m in the same period last year. All companies' first half 2011 results were hit hard by catastrophe losses, in particular the earthquakes in japan and New Zealand.