Stabilising reinsurance rates or large catastrophe most likely aids to reinsurers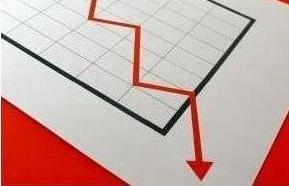 Stabilising reinsurance rates or a large catastrophe are the two most likely triggers for Moody's to change its recent decision to put the global reinsurance sector on negative outlook.
This week the rating agency downgraded the sector from stable. Moody's is worried that reinsurers are facing pressure from many areas, including overcapacity, an influx of alternative capital, more substitute products, low interest rates and tough bargaining from reinsurance buyers.
Speaking to GR, Moody's senior credit officer Kevin Lee said: "Firstly, price levels could stabilise next year.
"The second thing that could happen is that we have a large catastrophe event, particularly in Florida, which makes reinsurance buyers question the viability of alternative capital, either because the contract provisions fail, or, because the non-traditional capital providers don't meet buyers' expectations in terms of claims resolution.
Higher interest rates are another factor that could improve the rating of the global reinsurance sector, according to Moody's specialty insurance associate managing director Stanislas Rouyer: "There is also the possibility that high interest rates could limit the further pressure on reinsurance pricing, because the alternative market is anchoring its appetite for insurance risks, to some extent, on relative returns."
One of the factors behind the Moody's downgrade is tighter global regulation. Lee said the main element behind this was Solvency II, but that other pieces of legislation, such as ORSA, played a part.
"I think it's a global trend," Lee said. "It is underpinned by Solvency II, which should take effect over the next few years, then it spills over into the US, and possibly, other parts of the worldfurther down the road."
Another factor behind the downgrade is alternative capital in the reinsurance industry. Lee said that it was hard to say how much this alternative capital influenced the Moody's decision, but that the rating agency was reacting to the pressure this put on catastrophe reinsurance.
Rouyer added: "It is a material factor. When you look at the size of alternative capital dedicated to reinsurance, it is around $50bn today, 15% of total reinsurance capacity. It is still growing.
"Some brokers believe it could go up to $100bn over the next five years. This is contributing significantly to the supply/demand imbalance we are currently seeing in the reinsurance market for catastrophes."