GR looks back at Cannonier's (re)insurance legacy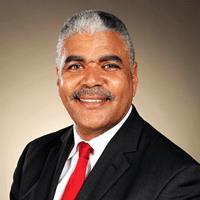 Bermuda premier Craig Cannonier has resigned over the 'jetgate' funding scandal.
The scandal revolves around allegations that Cannonier and members of his One Bermuda Alliance party were flown to the US on a jet owned by businessman Nathan Landow. Landow previously donated around $300,000 to the OBA's 2012 election campaign, according to the Bermuda Sun.
Cannonier said in a statement: "Nothing illegal was done, but I accept there was a failure over time to be completely transparent."
Deputy premier Michael Dunkley will take over as premier.
Cannonier's legacy
VIDEO: Bermuda premier's message to reinsurers
Bermuda's premier and finance minister debate the island's reinsurance future
Surfing with the big boys: Bermudian premier eyes ILS dominance
Bermudian reinsurance and the OBA: Turning a corner?