As the leading market for alternative capital, Bermuda has also paid for its success with plummeting rates in the US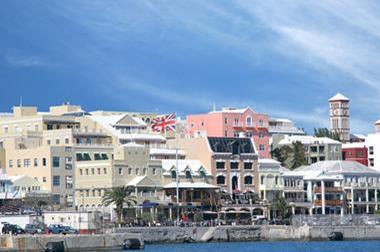 The dominant topic on the agenda in Bermuda in 2014 was, unsurprisingly, continued inflows of alternative capital into the property catastrophe reinsurance market. Bermuda has shaped itself as the leading market for ILS and 2014 has been a bumper year. Record cat bond issuance is expected, as are other new entrants in the form of fully collateralised reinsurers and sidecars.
This year has seen further innovation in the cat bond space, with private placement of 'cat bond lite' platforms (from Tokio Marine, Kane and JLT) producing $242m of issuance by August. Record issuance of $9bn is expected for 2014, according to GAM Star cat bond manager John Seo.
The trend for hedge funds to set up reinsurance entities continued, with Arch-backed casualty reinsurer Watford Re launching earlier in 2014.
However, rating agencies have voiced concern over the structures, given their more aggressive investment strategies and an already crowded market. Some also question the long-term commitment of hedge fund investors and whether they might withdraw in the face of substantial losses or opportunities elsewhere.
In 2014's first half, eight commercial insurers and 16 special-purpose insurers were set up in Bermuda, reports the Bermuda Monetary Authority. This includes Africa's first catastrophe insurance pool, African Risk Capacity Insurance Company. Existing traditional players continued to adapt to the new environment, setting up sidecars and other vehicles to tap into third-party capital.
'The biggest event in the market this year was neither loss-driven nor even demand-driven but supply-driven – that is, it consisted of the unabated inflow of third-party capital into the sector. JLT Re now estimates that it is well over $40bn of the reinsurance sector catastrophe capacity.'
David Flandro, executive vice-president, global head of strategic advisory, JLT Re
'Given its cost advantage in assuming peak catastrophe risks, ILS capital has become an integral part of the reinsurance capital structure. On the other hand, reinsurance buyers continue to place significant value on continuity of coverage and an evergreen promise to pay by traditional capital.'
Lixin Zeng, chief executive of AlphaCat Managers
'The risk transfer market is being stressed by both structured and cyclical forces. These forces are not only creating dislocation but also driving innovation. This is manifesting in new ways of offering protection, new operating models and changes in capitalisation of the industry.'
Arthur Wightman, ILS Bermuda co-chairman and PwC Bermuda insurance leader
Convergence has come at a price. In the face of another benign catastrophe year, the over-capitalised catastrophe reinsurance market has seen rates plummet further in 2014. At the June/ July renewals, property catastrophe prices fell by 25% in Florida and 20% elsewhere in the US. Traditional players withdrew capacity where rates were deemed inadequate, while ILS players with different risk and return profiles stepped in to fill the gap.
Third-party capital today accounts for about 15% of global property catastrophe limit – $45bn to $50bn. According to Standard & Poor's Barbarians at the gates report, "Competition among the Bermudian (re)insurers would be fierce even without the surge in third-party capital, with the effects most acute in the US property catastrophe markets".
Reinsurance M&A has been limited in 2014, but RenRe's bid for Platinum at the end of the year could spur activity, says Fitch. While not a blockbuster deal because of Platinum's small size, the agency thinks "it may provoke a shift in market attitude to embrace more consolidation as a strategic option to combat the stress in the reinsurance market".
Despite an unremarkable hurricane season, Bermuda was pummelled by hurricanes Fay and Gonzalo, which hit the island in quick succession in a week in early October. Gonzalo peaked at Category 4, with 145mph sustained winds, gradually weakening by the time it made landfall on Bermuda. In spite of the island's strict building codes, Gonzalo produced insured losses of $200m to $400m, according to AIR Worldwide.