Island looks to attract new business and jobs to its shores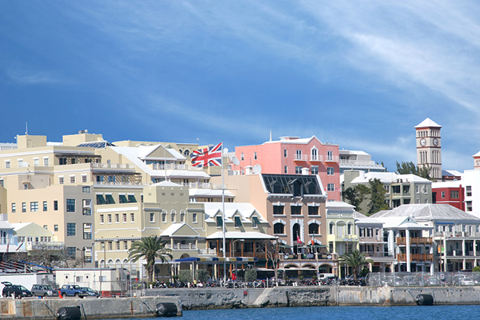 Bermuda will hold its first global insurance-linked securities (ILS) conference in November in a bid to attract new business to the island.
ILS Bermuda, a newly formed group of members operating in the capital and insurance markets, will host the Convergence 2013 event.
The conference will be based on calendar events such as Rendez-Vous de Monte Carlo.
Global (re)insurers, sponsors, investors, securities firms and investment banks, asset managers, regulators and service providers will descend on the island for the event to network and discuss the industry's most strategic opportunities and pressing challenges.
ILS spokeswoman Kathleen Faries said: "As the world's leading jurisdiction for insurance-linked securities and collateralised reinsurance, Bermuda is a natural convergence hotspot and therefore an ideal host for this conference.
"ILS Bermuda brings together the shared interests of participants in the reinsurance and capital markets convergence marketplace. Our aim is simple: build and sustain businesses, promote job creation and lead economic growth in the convergence space in Bermuda. We believe this conference will become the marquee event for the ILS industry."
Economic development minister Grant Gibbons said: "We are excited about the creation of ILS Bermuda and the planning now underway for their its event, Convergence 2013, which will present the island as the pre-eminent domicile for ILS. The Ministry of Economic Development is pleased to support this joint industry initiative, especially given its focus on developing new business and commercial opportunities for Bermuda organisations active in alternative reinsurance and insurance-linked securities."
He continued: "ILS activity in Bermuda has grown rapidly in the past few years and Bermuda has been independently lauded as the world's top domicile. A combination of intellectual property, leading investor and reinsurance marketplaces, a tried and tested approach, and the right listing and regulatory backdrop provide for optimal conditions and competitive advantage for transacting insurance-linked deals. We want to continue building on this momentum, and believe that Convergence 2013 will cement Bermuda's position as a leading jurisdiction in this space."