Progressive Labour Party finance minister says Bermuda always "open for business" to (re)insurers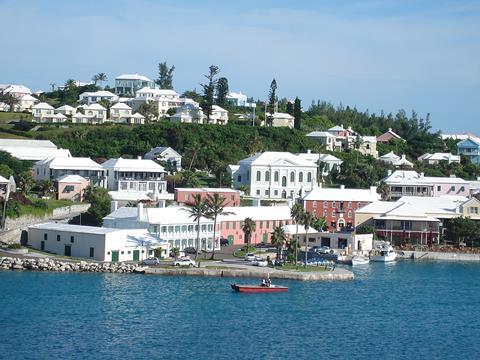 Bermuda will always be "open for business" for (re)insurers, despite political conflict about how to diversify its economy, according to Progressive Labour Party (PLP) finance minister David Burt.
GR spoke to Burt following interviews with Bermuda's premier Craig Cannonier and finance minister Bob Richards, both of the ruling One Bermuda Alliance (OBA) party.
Burt acknowledged that Bermuda's domestic economy had faced problems over the past five years, but that all politicians on the island would work together to encourage international business and especially the (re)insurance industry.
"When it comes to insurers and reinsurers, Bermuda has always been open for business," he said.
"We have always been business friendly, and will continue with policies that are business friendly. By and large, those policies which support international business have bipartisan support from parliament and are roundly supported by all of the politicians on the PLP side."
The PLP and the OBA are split over how to best diversify the Bermudian economy away from its reliance on (re)insurance and tourism.
"In our party's view, the OBA has not done enough to push economic diversification," Burt said. "It is a challenge for Bermuda."
One of the problems is that the Bermudian (re)insurance sector is maturing, meaning that it cannot match its previous levels of high growth or job creation, Burt said.
Burt explained that Bermuda should look more to what its rivals were doing.
"We should look to online gaming, which a lot of overseas territories have been very successful with, and which can create jobs," he said.
"Also there are areas where we can diversify and do a lot more work in medical tourism.
"In addition we are looking to light industries, whether it be in the medical field, and things that work in a Bermuda context given our small size and relatively high cost of doing business."
One of Richard's stated goals was to make Bermuda the leading centre of ILS.
However, Burt said that this was the PLP's idea originally.
"I think that that is just carrying on from what the PLP did when we were in office," he said. "We recognise that there are areas of growth. Bermuda has always been good with innovation in the risk management sector.
"In that aspect, we think it is a continuing of policy. Absolutely, we can continue to be leaders of ILS. We have a leadership position."
On the issue of Bermudian unemployment, Burt said that "education and support" were the answers to getting locals more jobs in the island's international businesses.
"We've seen lots of Bermudians rise through the ranks of reinsurance companies and the international business sector," he said. "What is necessary is for people to get experience, you get lots of people that go away."
The OBA and PLP are also keen to set up a risk management institute in Bermuda where pupils could study risk, Burt said.
"When it comes to getting Bermudians inside the insurance industry, we are doing reasonably well," he added. "We can always do better. But the thing is, we want more companies in Bermuda to create more opportunities for Bermudians to get involved."