After a shaky period, the island's reinsurance sector is optimistic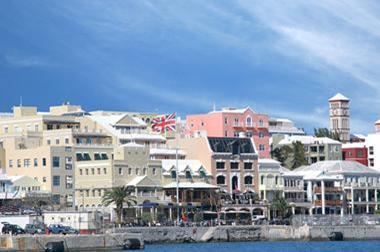 Bermuda has long been a hub for international reinsurance, but that dominance began to look uncertain in recent years.
With high-profile companies and their executives beginning to relocate, plus a slowdown in new company registrations, the One Bermuda Alliance (OBA) party had its work cut out to improve the situation when it took power in 2012.
So what is the health of the Bermudian reinsurance sector at the moment, and what does the future hold for the island's most famous industry?
In just over a year since it came to power the OBA government has shown its willingness to work with the island's international business community. It has scrapped term limits and strengthened ties with international business. The latest BMA stats show new company registrations were up in 2013 with 91 new formations, a 72% increase on the previous year. In an interview with GR in October, Bermuda premier Craig Cannonier and finance minister Bob Richards stressed how encouraging reinsurance growth was a top priority.
And now there is talk of a renewed "optimism" in the island's reinsurance sector, in spite of the challenge posed by softening rates.
"It's a trend in a positive direction in terms of new companies being formed," says Third Point Re chief executive John Berger. "Will they ever be like an ACE and XL again, really big companies with big employment levels? I don't know but clearly the trend is going the right way."
How much of this is down to a general improvement in the economy and re/insurance sector investment and how much is a result of government initiatives is unclear. But the two forces are combining to bring renewed confidence to the island nation and its world-class reinsurance centre.
When Cannonier and the OBA narrowly won the 2012 elections, taking 19 of the 36 seats in the House of Assembly it was clear it had a difficult task ahead. The Bermudian economy was sluggish with GDP down by 1.4% in 2012, and when adjusted for inflation, the growth in economic activity declined 4.9%. In March 2013 Standard & Poor's lowered its outlook on Bermuda from stable to negative citing its "prolonged economic downturn and deteriorating fiscal performance."
"What we found on coming into government was a general sense of economic pessimism in Bermuda," says minister of economic development Grant Gibbons. "2012 was the fourth year of negative economic growth, which was really unprecedented for Bermuda. There was a huge lack of confidence in the economy and obviously we recognised it was important to turn this around. Over the previous five years there had been a loss of over 3,000 non-Bermudian jobs since 2008 - about 1,000 of those were in international business, and in addition about 2,000 Bermudian jobs had been lost in that period as well."
Scrapping term limits
Compounding the challenging economy were unpopular immigration rules introduced by the previous ruling party. The term limits policy, which had started in 2001, imposed a six-year limit on most work permits in an effort to curb long-term residency. "Work permit issues were one of those aggravating circumstances that made it more difficult than was necessary to do business," states Association of Bermuda Insurers & Reinsurers president Bradley Kading.
"Bermuda entered the recession a year after the US and the premier in a press statement in January said he thought the economy might be exiting recession in 2014, so Bermuda's recession was deeper and longer than the US," he adds. "There has been consolidation within our membership in recent years which leads to job reductions, which contributed to the recessionary impact in Bermuda."
One year on and the situation has improved considerably, with term limits a thing of the past. In December the Incentives For Job Makers Act was amended, under which a company can obtain concessions that include having their senior executives exempt from needing a work permit. The new rules recognise the contribution of the C-suite in creating new jobs.
"The largest driver of economic growth and particularly jobs is international business, it's about 24% of our GDP. When you add in associated service industries it takes it to almost 50%," notes Gibbons. "So we recognise we need to create a much more welcoming environment for international business. In the international business sector the ratio of Bermudians to non-Bermudians is about two to one. So being able to maintain Bermudian and non-Bermudian jobs is very important to us and getting rid of term limits was a key part of that."
Economic activity is picking up, and with the OBA government taking steps to remove barriers hindering Bermuda's attractiveness the atmosphere in Hamilton is decidedly upbeat. "My sense from being in Bermuda this week and talking to people is there's a positive buzz now that you've not seen for some years," says Kading. "There's s a sense that the worst has passed and the new government is trying very hard to encourage business growth."
"Some of the new company formations in the alternative capital space are hiring people too," he adds. "That's given people a sense of encouragement that the alternative capital vehicles means new jobs and are an interesting development."
Overall the OBA appears to be moving in the right direction. "They're very pragmatic and they realise how important the international business community is," says Berger. "Paula Cox [the former premier] was also very good and cooperative but I think with the new party getting in its' a call for change and we can expect to see continued cooperation and good things from the government."
Strengthening ties
Gibbons is an old hand with a long career in business and Bermuda politics and a previous stint as Minister of Finance during the mid-1990s. "At that point I could see the importance of having a very strong connection between the private sector and government to make sure that both could carry out their responsibilities."
With an understanding of the need to have a strong connection between the private sector and government, he has been instrumental in launching the rebranded Bermuda Business Development Agency (BDA). Last year it sponsored a number of industry conferences (including ILS Bermuda) and took steps to better promote Bermuda to the international business community.
"The Bermuda BDA has been set up to help market and promote Bermuda but also to provide continuing feedback to government in terms of what's required," explains Gibbons. "We need to make sure that not only is our legislative framework up to speed but also how we work with the business community is competitive as well."
He is pragmatic about the challenges facing Bermuda's re/insurance sector and believes if it remains agile it will adapt to the influx of a further $100bn of ILS capacity, which the big brokers predict will move into the global reinsurance industry over the next five years.
"It's clear the influx of non-traditional capital into the market has depressed rates to some degree," he says. "A lot of the traditional reinsurers have taken the perspective that if you can't beat them join them. When you look at the number of traditional and larger reinsurers that are involved in the ILS or collateralised structures they've obviously seen this as an opportunity to leverage their underwriting capability and to provide additional options to their customers."