Turkish cat pool's first cat bond covers Istanbul quake losses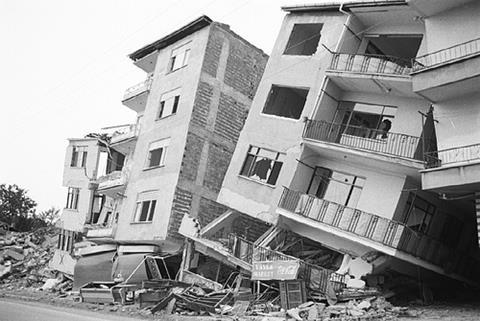 Guy Carpenter (GC) Securities has announced the completion of newly formed catastrophe bond shelf programme, Bosphorus 1 Re, to benefit the Turkish Catastrophe Insurance Pool (TCIP).
This is the first time that the TCIP has directly used the cat bond market to manage its earthquake risks in the Istanbul region.
"TCIP was pleased with the capital markets' receptivity to a Turkey earthquake cat bond issuance," said Eureko Sigorta executive vice-president Suha Cele, who is responsible for the reinsurance affairs of TCIP. "As TCIP continues to grow due to recent legislation changes, diversifying the source of our risk transfer capacity at a competitive price is necessary. Additionally, the parametric trigger can allow TCIP to receive payment quickly in order to bolster our claims-paying capacity."
The bond provides three years of per-occurrence earthquake protection to earthquakes affecting the Istanbul region. It is triggered based on certain ground motion measurements captured at ground motion seismometers that are part of the Istanbul Early Warning and Rapid Response System, which is operated by Boğaziçi University Kandilli Observatory and Earthquake Research Institute (KOERI) with logistical support from the Istanbul Governorate, Istanbul Metropolitan Municipality and First Army Headquarters.
"The capital markets investor support for Bosphorus Re/TCIP was deep enough to enable an issuance upsize to $400m at favorable pricing," said GC Securities global head of ILS distribution Chi Hum. "The breadth of investor composition will give TCIP the support it needs to determine how best to integrate and optimise capital markets capacity into its total reinsurance purchase programme."
GC Securities global head of ILS structuring Cory Anger said: "This transaction highlights the acceptability and flexibility of capital markets-based risk transfer capacity to accept and strongly support bespoke trigger solutions (including for relatively new regions/perils for the capital markets) to meet the specific needs of cedents – in this case, TCIP.
"The parametric trigger structure was tailored to correlate with TCIP's exposures and estimated losses from earthquakes affecting the Istanbul region. The transaction flexibly allows TCIP to annually update the triggering formula to reflect changes to TCIP's exposures and expand the coverage within the Istanbul region."