The insurtech has made its debut in the US following its success in Sweden under the brand name 'Many Pets'
Pet insurer, Bought by Many has made its debut in the US under the brand name, ManyPets, following on from its expansion on Sweden under the same name.
The insurtech launched ManyPets in Illinois this month and it is now being rolled out nationwide.
It includes the offer of unlimited coverage for vet and dental fees and an optional wellness plan.
US pet parents can now access a subscription-based product with new benefits such as access to video consultations with a vet on their smartphone.
The firm enters the US after doubling on gross written premium (GWP) in the past year to over $200m.
The US pet market has grown by more than 25% per annum in recent years and ManyPets aims to gain the attention of the 98% of pet parents who do not yet have insurance.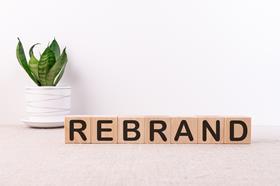 Steven Mendel, chief executive and co-founder of Bought by Many said: "ManyPets was born in Europe — but when we looked across the pond, we saw clear demand for quality pet insurance.
"Our relentless focus on customer service and innovative insurance products is earning accolades from pet parents all around the world, from industry-leading NPS scores to consumer awards."
From Sweden to the US
Initially entering the UK pet insurance market in 2017, Bought by Many now covers 400, 000 pets across both countries, after its launch as ManyPets in Sweden in November last year.
Its launch into the US is the latest chapter of its growth story. It follows the insurtech raising $97.75m in funding last year, led by FTV Capital, to date it has raised $165m. It has also doubled its team over the last year remotely, it now employs 230 in staff globally.
Mendel added: "We've seen how successful our approach can be, even in highly-established markets like Sweden. We now want to bring our ethos and deep understanding of pet parenthood to a budding US pet insurance market. We see a huge opportunity for ManyPets to introduce pet parents to a game-changing insurance offering that's better than they thought possible."