Export Development Canada and Fairfax structure innovative cover for Brazil's Odebrecht Group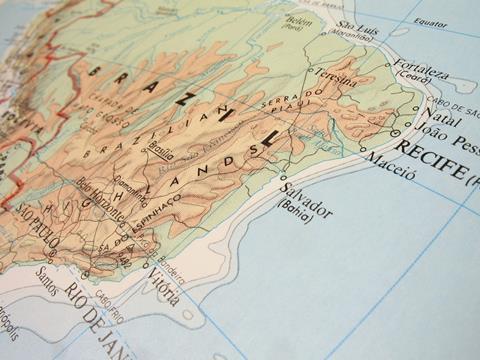 Export Development Canada is providing an innovative $200m surety bond reinsurance facility for the global operations of Brazil's infrastructure conglomerate Odebrecht Group.
The facility was established based on the historical business relationship between Odebrecht and the many Canadian companies that are part of its supply chain, as well as the joint venture partnerships formed between Odebrecht and Canadian companies for the development of international infrastructure projects.
Under the terms of the facility, 25% of the capacity of the facility ($50m) will be deployed from EDC to cover surety bonds issued by Fairfax Brasil Seguros Corporativos, the Brazilian insurance subsidiary of the Canadian company Fairfax Financial Holdings.
As a result, Fairfax Brazil will increase its surety bond credit capacity with Odebrecht and its business volume with the group.
"EDC's facility is in line with our long-term surety bond strategy of supplementing our capacity needs in markets outside of the traditional insurance and reinsurance industries," said Odebrecht's captive risk management, insurance, and surety bonds unit head Luis Barretto. "In this case, we also have the important value-add of further strengthening Odebrecht's relationship with a top-class Canadian insurer such as Fairfax.
"Odebrecht is a key player in Latin American infrastructure, and this facility provides them with increased bonding capacity that makes it easier for them to secure and manage their contracts more efficiently," said EDC regional vice president for South America Jean Cardyn.
The first company within the group that will benefit from the facility will be Construtora Norberto Odebrecht, Odebrecht's leading Latin America contractor and a large buyer of surety bonds for its worldwide infrastructure projects.
The increasing demand for surety bonds creates a significant opportunity for new capacity providers outside of the traditional insurance and reinsurance markets, such as multilaterals and export credit agencies like EDC.