Drop caused by planned withdrawal from engineering and motor reinsurance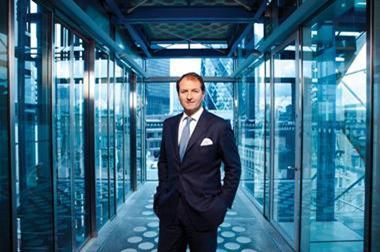 Lloyd's insurer Novae wrote £484.6m ($779.72) of gross written premium (GWP) in the first nine months of 2013, down 5% on the £510.6m it wrote in the same period last year.
The company said the drop was in line with expectations and was caused by its planned exits from engineering and motor reinsurance.
Accordingly, reinsurance GWP dropped 14% to £186m (first nine months of 2012: £216.3m).
However, Novae grew its insurance GWP by 1.5% to £298.6m (first nine months of 2012: £294.3m).
Investment returns dropped to 0.7% of invested assets from 1.9%. The company is targeting a 1% return for the full year.
Novae chief executive Matthew Fosh said: "We continue to build on the solid performance reported at the half year, with underwriting performance also benefitting from a benign quarter for catastrophe losses.
"We have made some excellent additions to the team in 2013 and, despite the challenging rating environment, the business is in a strong position going into 2014."
Rate movements
Novae said renewal rates were flat on average across its book, despite movements up and down in individual classes.
Rates improved in several classes. UK general liability and marine liability rates both rose 6%, and marine hull rates improved by 4%.
The company said there were also improved terms for agriculture business and modest rate increases across the UK and US property insurance portfolios, allowing it to expand in these areas.
However, Novae also reported rate drops of 9% in aviation, 6% in energy and 6% in international casualty.
Outlook
Novae said the relatively low level of catastrophe losses in the year to date and continued abundance of capacity is expected to place downward pressure on the rating environment across the portfolio going into 2014.
It said: "Our focus on underwriting discipline remains paramount, but despite the challenging market conditions there remain opportunities for profitable growth in areas where we have proven expertise."