If used incorrectly, technology can hold firms back or even cause harm. But used correctly and the rewards are great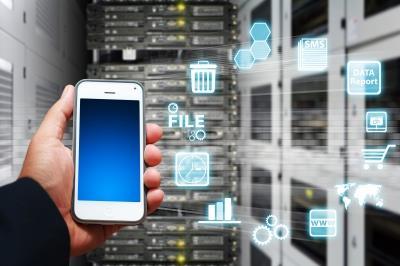 As well as helping a firm become more efficient, the software programmes that insurers and reinsurers use have the ability to fundamentally change their businesses. But as much as technology can help, it can also hinder. Organisations cannot rely on technology alone to move forward. If they do, they run the risk of it holding their firms back – and even causing harm.
Experts generally agree that technology needs to be part of an overall business transformation strategy founded on a set of business objectives. These objectives also need to focus on people and processes, and what the client actually wants, rather than simply being seduced by technological capability.
Xchanging mobile services product manager Alexandra Considine explains: "It's critical to find your optimum processes first and then build solutions which support them, remembering that process is as much about practitioner behaviour as it is about data handling. If the technology is not suited to business requirements, it will not perform or be used as desired."
Considine's view is backed up by Xuber head of business development Richard Clark. He warns that many companies think that upgrading software will somehow transfer their operating model.
"This can result in a failure to fully deliver the expected benefits when magic doesn't happen," he says, "The selection of a software application capable of automating and streamlining processes is, however, a pre-requisite. It's then vital to consciously optimise the operating model that is implemented within the new software application to achieve the desired transformation."
Scaleable soution
A good example of improved technology being used alongside people and processes is Markel International. Last year it integrated all of its underwriting, policy administration, financial reporting systems and data infrastructure into a single, scaleable platform. The changes meant that growing the business by acquisition became much easier to support. But problems occur when businesses look at technology for technology's sake – it can be a waste of time and money unless it delivers value to staff, shareholders and customers.
Clark points to two situations where technology can be a hindrance to a business, rather than an enabler. The first is trying to fit a square peg in a round hole – one size does not fit all in the insurance world, where property needs differ from marine, liability and engineering. For example, the needs of the London market are unique. Technology designed for the (largely) single currency US market will not work in London. The second is poor integration, which can lead to more administrative overheads, such as the cost of fixing errors.
BIG NUMBERS
16% : The increase in insurance technology company M&A last year
10-14 : The number of core systems at an average insurer, according to SSP
70% : The proportion of business legacy systems. According to Hyland Software
$10bn : The amount US insurers spend on data and analytics per year, according to SMA
40-50 : The age of some insurers' legacy systems
FICO lead insurance consultant Larry Jacobson cites one insurer he worked with where technology was put in place to reduce the claims process from days to minutes via guided dialogue and sophisticated questioning in the call centre.
"Newer staff felt very comfortable using technology but more experienced staff were not so keen – they could manage the conversation through their experience," he explains.
"Technology can assist in the process itself by automating transactions and doing the sums, leaving staff to do the human stuff such as building relationships and talking to customers."
Markel International director of information technology and services Paul Jackman points out that technology change can be time-consuming and very disruptive.
"The trick is to have some very clear objectives, strong sponsorship, a roadmap that uses small, deliverable steps to get you there and to get business users actively involved in the project from the beginning and throughout," he says.
Holistic thinking
One area where technology can improve business productivity and profitability is interaction between businesses and consumers. Most insurers and reinsurers have different departments with different aims – such as claims, sales and underwriting – and often the different business areas do not communicate well and are driven by different objectives.
"The key is to use people, process and technology to change and transform an organisation," says Jacobson. "You need to think holistically about the organisation, rather than having multiple parts of the organisation with different objectives. Technology can be used to build an interface between departments and also build a single view of the customer."
As the sophistication of technology increases, the tired trope that the (re)insurance sector is stuck in the technological dark ages is becoming less true by the day. Many firms in the sector are already well-versed in how improving software in an intelligent way can bring them business benefits.
Nevertheless, as the industry faces a future where constant software investment will become more and more common, the risk of short-sighted investment going wrong is very real. Finding the right balance between the need for technological advancement and the need for careful investment for the right reasons will be difficult, but the rewards are great.