Ambitious targets could cause unintended consequences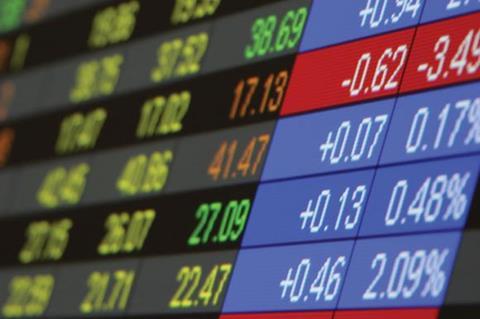 2015 will be a busy year for insurers and reinsurers from a regulatory perspective. In the second of two articles, Insurance Europe head of international affairs and reinsurance Cristina Mihai asks if the IAIS has bitten off more than it can chew with its ambitious timeline for international capital standards.
A key focus at a global level will be the continued work of the International Association of Insurance Supervisors (IAIS) to develop a common framework (ComFrame) for the Supervision of Internationally Active Insurance Groups (IAIGs).
Largely triggered by the financial crisis, the ComFrame project was launched in 2010. One of its key aims is to help national insurance supervisors to cooperate and coordinate more efficiently and effectively.
Although the insurance industry fared well during the crisis, the need to rescue AIG stood out as a significant international incident. While it was generally recognised that AIG's problems were allowed to develop due to a combination of banking-like activity risk-taking, insufficient group and local risk management by the company, as well as lax supervisory oversight, it naturally triggered questions over whether a regulatory response was needed, and, if so, what it should be.
There was significant support from the industry for the ComFrame project to ensure that all large IAIGs had high-quality governance and risk management covering all their group-wide activities. In addition, ComFrame's focus on ensuring all groups have a lead supervisor - and a well-functioning college of supervisors ensuring supervisory oversight for all group wide activities - was also welcomed. Such supervisory cooperation is seen as vital to ensure there are no gaps in oversight and to address the growing burden that international groups have been experiencing due to multiple uncoordinated requests from different supervisors for similar group information.
The initial objectives of ComFrame have, however, been changed with a new focus placed on developing global risk-based international capital standards.
The IAIS has two interlinked workstreams on capital standards. Work in both is being developed against particularly ambitious deadlines, given the significant differences that currently exist between solvency regimes across the world. In Europe experiences from the development of Solvency II show that it can take many years to find a solution that works across all markets while also avoiding the worst unintended consequences.
One workstream regards global systemically-important insurers (G-SIIs), for which the IAIS has developed a Basic Capital Requirement (BCR), which would be used as a foundation for the Higher Loss Absorbency (HLA) requirements. This work relates to measures for G-SIIs requested by the G20.
Developing the BCR over the course of nine months has caused it to be a very rough measure, with very little risk-sensitivity. The IAIS has been stressing the need for an appropriate balance between risk-sensitivity and simplicity, with an implicit intention to stress simplicity. The industry believes that the focus should be on ensuring that the measures (ie BCR, HLA and ICS) work well in practice and represent an appropriate reflection of all risk and insurance specificities, which should not be sacrificed for the sake of simplicity.
The second workstream is to develop a more general International Capital Standard (ICS) which would apply to IAIGs. The IAIS want to have finished the development of the more widely applied ICS by 2018, along with agreement across its members to begin implementation globally after that. Its aim is to make the ICS much more risk-based and accurate than the BCR, and to actually replace it.
The explicit intention for the ICS appears to be largely linked to the initial objectives of the Basel Accords for banking; namely to have a "measure of capital adequacy" and for "minimum standards to be achieved". The starting point of this work in insurance, however, differs significantly from that in banking.
Discussions on the first Basel Accord began in 1970s and came at a time when local supervisory authorities had only done a comparatively small amount of work in building up their own regulatory frameworks. Progress was then incremental with jurisdictions implementing changes and rules in parallel over many years, making it more straightforward for an international standard to be adopted by different jurisdictions at the same time.
Work on an international standard for insurance, however, was only announced in 2013. By then some jurisdictions, including major markets like the US and EU, had already gone through an in-depth revision of their local solvency regimes. Jurisdictions are now faced with high-level, principle-based discussions on how a risk-based capital system should be designed and how comparability across jurisdictions could be achieved.
Considering experiences in Europe, where the Solvency II project has taken more than 13 years to develop, the IAIS timetable for these international standards in three years is particularly ambitious. Developing effective regulation requires effort and engagement from both regulators and the industry to design and test a risk-based system that aims to capture the true risk profile of the insurance business, while minimising unintended consequences that could arise from approaches that would focus more on simplicity and less on measurement of real risk.
With that experience in mind, Insurance Europe believes that it would be more realistic for the IAIS to give itself enough time to design and test measures that are fit-for-purpose, take into account the full range of the insurance activities and do not result in unintended consequences.
There is also significant concern that the shift of focus to developing international capital standards will slow down progress on the areas the insurance industry believes are most important in preventing future problems; namely high-quality group risk management and full supervisory coverage through lead supervision and coordinated supervisory colleges. If policymakers truly want to avoid a situation like the problems at AIG from happening again, then this is where they should be focussing their attention.