Winds expected to reach 116mph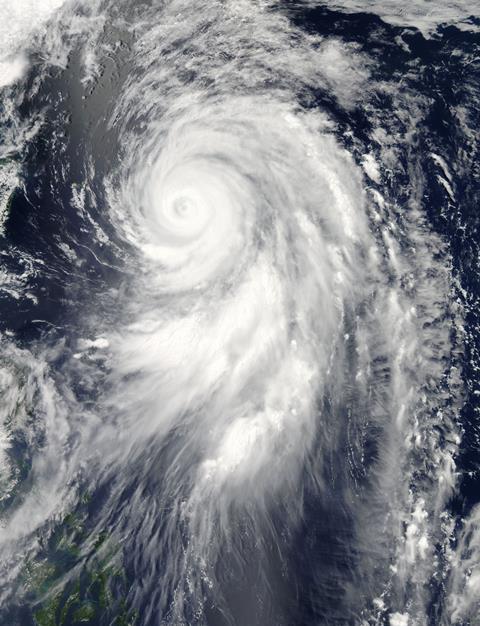 Typhoon Soulik is around 620 miles from the city of Taipei in Taiwan, according to catastrophe modeller RMS.
Soulik has maximum sustained winds of 116mph, which is the equivalent of a category three storm. Soulik is expected to slightly weaken over the next 36 hours as it crosses the Philippine Sea, before making landfall over the far northern tip of Taiwan on late Friday.
Taipei has a population of 2.7 million and is the commercial, financial and administrative centre of the country. Most Taipei buildings are built of steel frame or reinforced concrete construction, and many commercial properties have more than 20 storeys.
Soulik is then expected to weaken to a category two storm on Saturday before making landfall over Fujian Province.
General insurance penetration in Taiwan was around 0.72% in 2011, lower than China where general insurance penetration was 0.98%, according to insurance information services company Axco.