Rating agency gives global reinsurance outlook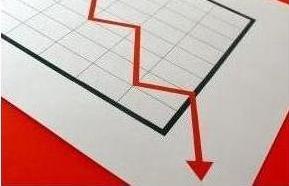 Catastrophe reinsurance prices will fall by 10-15% in 2015, according to Moody's Investors Service financial institutions group vice president Kevin Lee.
Speaking at a Moody's press conference on global reinsurance trends, Lee said that Moody's had revised its initial estimates of a 15-20% drop.
One reason is that ILS funds have less headroom to drive down catastrophe prices as their own returns are under pressure, according to Moody's research.
Another reason is that reinsurance buyers do not have constrained budgets, so can look beyond the cheapest bid and give more shares to preferred partners, the research added.
ILS TO PULL BACK
Lee added that the rating agency expected some ILS capital to pull back from the sector due to lower returns.
"We expect some pullback of alternative capital, but we believe that a lot of the capital is here to stay and are attracted to the sector because of the disintermediation factors of ILS," he said.
This defies the lower expectations for interest rate rises that should encourage ILS investment in the sector.
CATASTROPHE LOSSES
But the most disruptive factor to ILS presence in the reinsurance arena would be a large US catastrophe event, Lee said.
Until such a large loss happens, it is impossible to know how faithful much alternative capital is to the sector, he added. Additionally, until a major loss happens reinsurance buyers will be cautious about how much share they give to non-traditional capacity.
The ability of non-traditional capital to pay claims has also not been tested, Lee said.
The rating agency mentioned these points as some of the swing factors to its general negative reinsurance outlook.
EMERGING MARKETS
Giving a general outlook for reinsurance in emerging markets, Lee said that the property & casualty sectors in particular had strong opportunities, but that these were being stifled by strong competition.
The biggest opportunities are in big engineering and construction risks, Lee added.
Moody's EMEA insurance managing director Simon Harris added: "I wouldn't say it's a particularly profitable market for a lot of insurers."