Gross written premiums up 11%; Sandy losses uncertain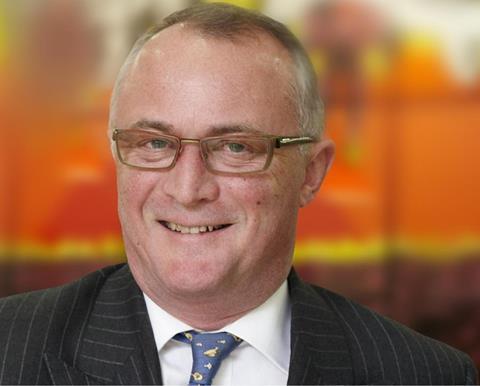 Catlin achieved rate increases of 5% across its portfolio, the Lloyd's insurer revealed in its third-quarter interim management statement (IMS).
Average weighted premium increases for catastrophe-exposed business was 9%, while average hikes for non-catastrophe-exposed business was 2%.
The IMS stated: "Rates continue to increase for many classes of business, particularly catastrophe-exposed business."
Catlin's gross written premium (GWP) increased 11% to $4.1bn in the first nine months of 2012 from $3.7bn in the same period last year. But $101m of the increase was caused by a change in how premiums from quota-share treaties underwritten by Catlin's US division are accounted for.
The GWP increase on a like-for-like basis was 8%.
GWP from Catlin's London/UK hub increased 8%, from the US 27% and from international 17%. Catlin's Bermuda hub, however, reported a 6% drop in GWP.
Premium breakdown
The increase in gross premiums written by the London/UK hub was the result both of price increases across many classes of business and increases in market share.
Excluding the impact of the premium accounting change, gross premiums written by the US hub grew by 12%. This was due to rate increases and new business written, particularly in energy, casualty and reinsurance classes.
The 17% increase in gross premiums written by the international hubs is the result of new reinsurance business written by Catlin Re Switzerland as well as organic growth throughout the rest of the group's international network.
The 6% decrease in gross premiums written by Catlin Bermuda largely reflects the lack of reinstatement premiums in 2012, which at 30 September had been a catastrophe-free year. The decrease also reflects the decision earlier in the year not to renew certain property reinsurance contracts whose rate levels did not meet expectations.
Catlin now derives 51% of total GWP from non-London/UK underwriting hubs.
Sandy losses
The company said it was too early to provide loss estimates for Superstorm Sandy, and suggested risk models could be a poor guide.
The statement said: "Like the New Zealand earthquake, Japanese earthquake/tsunami and Thailand floods in 2011, existing catastrophe models are unlikely to predict the quantum of insured damage with a high degree of certainty."
It added: "The losses to Catlin are expected to be clearer when the group reports its 2012 full-year results."
Investment dip
Unlike some of its Lloyd's peers, Catlin reported a fall in investment return to 1.8% in the first none months of 2011 from 2.7% in the same period last year.
Commenting on the results overall, Catlin chief executive Stephen Catlin said: "Catlin continued to perform well during the period ended 30 September 2012.
"Our business grew as planned, with double-digit increases in gross premiums written by our US and international underwriting hubs. The rating environment remains good. Average weighted premium rates for catastrophe-exposed business have increased substantially so far during 2012, whilst rates for many non-catastrophe classes of business – including US casualty business – continue to rise."
Catlin nine-month 2012 GWP in $m (compared with nine-month 2011)
London/UK: 2,014 (1,868)
US: 848 (666)
International: (Asia, Europe and Canada): 727 (620)
Bermuda: 493 (522)
Total: 4,082 (3,676)
By product
Aerospace: 262 (265)
Casualty: 776 (670)
Energy/marine: 621 (559)
Property: 431 (388)
Reinsurance: 1,623 (1,481)
Specialty/war and political risk: 362 (326)