Recently installed as the first reinsurance manager for Mitsui Sumitomo Underwriting at Lloyd's, Mike Watson holds an unusual position in the market. Here he shares his thoughts on the year ahead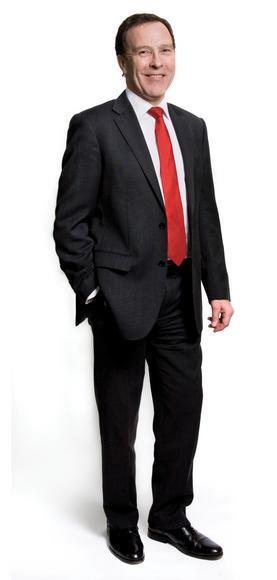 Mike Watson, the new reinsurance manager at Japanese insurer Mitsui Sumitomo's Lloyd's operation, took an unconventional route into the world of reinsurance. After spending his early career with the UK Home Office, working on the development of old prisons and building new ones, Watson was itching for change. A serendipitous conversation with a friend who worked for broking firm
CT Bowring led to a job with Alexander Howden Insurance Brokers.
His latest job move, after nine years with Willis Re, establishes Watson as the first reinsurance manager at Lloyd's for Mitsui Sumitomo Insurance Underwriting, which runs Syndicate 3210. Watson relished the prospect because he could make the job his own. "This job was just too good an opportunity to pass up," he said.
He now has ambitions to overhaul Syndicate 3210's entire reinsurance purchasing strategy in 2011 to give the company greater control over its programmes.
Q: How would you describe the current pricing situation in the reinsurance market – would you say we are in a soft market at the moment?
A: Prices are in essence flat. There is an excess of capital in the market and, although there were several large losses in 2010, the impact has really been more on earnings than their capital. Unless you had a significant loss of capital, it hasn't had an impact on pricing.
Q: How do you approach deciding what to buy and structuring your reinsurance programmes?
A: We are looking for an efficient reinsurance programme. Cost efficiency is measured against capital and our combined operating ratio.
As a syndicate, we've never had a reinsurance manager. The syndicate started 10 years ago and in January 2010, Eamon Brown came in as the underwriting director and identified the lack of a reinsurance manager. It is quite unusual for most insurance companies in the UK not to have one. I came on board in September 2010, so it's very early days yet.
Q: What in particular is important to your company as part of this process?
A: Financial modelling and catastrophe modelling are vital. We use our reinsurance brokers to help us with the catastrophe modelling. We also use brokers to help us with financial modelling, but Mitsui brought in an in-house actuarial team in early 2010. That has given us a capability we had to outsource in the past. We then run all the reinsurance programme structures and pricing through the financial model to determine the most cost-effective programme for the syndicate.
Because we are regulated by Lloyd's and the FSA, and with Solvency II on the horizon, we recognised the syndicate needed a restructure. We've created a performance management team that's a little bit like the Franchise Board at Lloyd's. That has allowed underwriters to do what they're good at.
It's allowed us to monitor results and help underwriters with realistic disaster scenarios. Our actuarial team is part of that. The performance management team is very much in keeping with the Lloyd's model and gives us much more control over our reinsurance purchases.
Q: How has the current pricing affected your buying strategy?
A: It hasn't really. We take a long-term view on reinsurance purchasing. We will take a look at opportunistic purchases but it's not a core part of the process.
Q: How has your buying strategy changed post-financial crisis?
A: Even though the (re)insurance industry has not been affected as much as the banking industry, we are aware of what could happen and therefore we have a lot more focus on our reinsurance security.
Q: What impact will Solvency II have on the purchase of reinsurance?
A: Until Solvency II comes in, that is a difficult question to answer. Reinsurance is a capital substitute and it's all about capital management.
Inevitably, reinsurance strategy will be very closely linked to Solvency II and we will have to move and adjust to that as needed.
Q: How much premium do you cede to reinsurers?
A: It's about 15% of our gross written premium. It will vary from year to year but that's the core part.
Q: To what extent do you make use of alternative reinsurance structures such as catastrophe bonds?
A: We don't use cat bonds at the moment and I think, fundamentally, we are too small as a syndicate. We don't really have the volume that warrants that sort of cover. Will we look at it in the future? Who knows.
Q: What do you most look for in reinsurers?
A: Primarily financial security. We don't want reinsurers that are unable to pay claims.
But we also look for long-term relationships. We want the reinsurers to have good knowledge of us as a syndicate and of our business. And importantly, we want to work closely with them throughout the year, not just when it comes to the renewal season.
Q: How is the success (or otherwise) of your reinsurance purchasing measured?
A: One measure is against capital and combined operating ratio. We would expect to see an improvement between gross and net results. Success is also judged on whether reinsurers are responding when we have claims, and whether claims are being paid quickly and efficiently.
Q: Describe to us your average day in the office.
A: It depends on the time of year. Since I joined in September, the focus has been on renewals. Almost all our programmes, except one, renew on 1 January. We concentrated on data collection, information gathering, meetings with reinsurers and reinsurance brokers to achieve completion and contract certainty before the January deadline.
Going into 2011, the focus is on overhauling the entire reinsurance process and strategy. Because there hasn't been a reinsurance manager up until this point, there isn't as clear a strategy as we probably need.
Q: Who do you most admire in the insurance industry and why?
A: Willis chief executive Joe Plumeri. I joined Willis nine years ago and Joe had been there about a year. The company at the time was in difficulties. KKR came in and bailed it out, but despite its financial support, that was never really going to be enough. Joe really turned the company around. Without him, Willis would not be where it is today. He's really put it on the map.
Q: What do you do in your spare time?
A: I enjoy the outdoor life: horse riding, golf and walking my dog. GR