If a good working relationship with your reinsurance buyer is key, it pays to get to know them a little better. GR talks to the man behind Fortis's ceding arrangements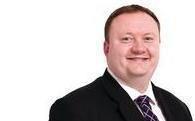 When Adam Clarke joined Fortis in September 2007, he brought with him more than 13 years' experience in the insurance industry. As underwriting director for Fortis's general insurance arm, Clarke is responsible for driving forward the company's underwriting and pricing strategy in the UK, managing the performance, profitable growth and development of Fortis's general insurance book, and managing its reinsurance arrangements.
Clarke's contribution is significantly increasing Fortis's personal and commercial lines insurance proposition, through continued product innovation and responding to the firm's broker, partner and customer needs.
Beginning his insurance career in 1994 as a finance analyst for Prudential, Clarke went on to become finance director at Churchill, where he led the development of product strategies within the household and life business unit of RBS Insurance. From there, he moved on to The Royal Bank of Scotland, where he was the commercial director of home, pet and travel.
Here, Global Reinsurance gets the lowdown on how Clarke gets the most out of his reinsurers.
Q: What do cedants most look for in their reinsurers?
A: There is a diverse range of things we look for. You would expect consistent fees to be the most important area, but for me it has to be the reinsurer's ability to work for you. A good relationship, built on trust over a period of years, is vital in achieving this. The world is rapidly changing, so it is important that the reinsurer has an intimate knowledge of your business and fully supports its strategy to provide informed advice and expertise.
Added-value services, such as knowledge-sharing on current topics, are particularly beneficial to a cedant's business. For example, Aon Benfield has hosted a number of sessions on subsidence and flood for my team, helping us to keep up to date with developments and to understand and estimate the real impact of such issues. At the same time, this regular contact facilitates the 'insurer-reinsurer' relationship, which is vital when it comes to dealing with a disaster.
Finally, cedants are looking for a good credit strength and security, and ultimately, yes, we will be looking for keen prices.
Q: How has buying reinsurance changed post-financial crisis?
A: The financial crisis resulted in less capital being available last year, meaning that placing programmes was more difficult. Fortunately, this year, we have seen the market return to normality.
Q: Do you think we have entered or re-entered a soft cycle of the market?
A: The industry has returned to soft market conditions, mostly driven by stronger results because of limited catastrophic events in 2009. Whether the soft cycle will continue will depend on the severity of any catastrophic events we have in the year ahead.
Q: How does Fortis design its reinsurance and retro buying programmes?
A: At Fortis, we work closely with our reinsurance brokers to take into account risk appetite, pricing and capital modelling in order to construct the most efficient programme.
Q: How much does Fortis cede into the reinsurance market per annum?
A: Unfortunately, we are unable to disclose that information.
Q: How will Solvency II change the way reinsurance is purchased?
A: With the greater transparency that Solvency II will bring, it is clear that there will be a much greater focus on capital modelling, allowing insurers to understand where capital is being used and to measure the return to ensure the most efficient capital approach.
Q: To what extent is a reinsurance buyer judged on their track record, and to what extent are they judged on future strategy?
A: In the short term, a reinsurance buyer will be judged on price and credit strength. With many of the longer-term programmes, it is more important to focus on the strategy.
Q: How did you personally become involved in purchasing reinsurance?
A: I took on the responsibility for ceding reinsurance as part of my role when I joined Fortis as underwriting director.
Q: How does ceding differ from underwriting? Does it attract different sorts of people to those attracted to underwriting?
A: Ceding reinsurance provides the bigger picture in terms of risk management and focuses on portfolio risk appetite, rather than individual risks. Although the skill sets are similar, in my experience there is not much movement between the two types of people. Reinsurance is always seen as a more specialist type of knowledge, but in my experience it can be quite powerful to link underwriting and reinsurance skills. It normally results in commercial gain.
Q: How long have you been with Fortis and what did you do before that?
A: I joined Fortis from The Royal Bank of Scotland in September 2007 and in the short time I have been here, Fortis has certainly evolved. With its increased focus on building its commercial lines presence and increasing the depth and breadth of its distribution channel, we can certainly expect further growth.
As commercial director for Direct Line, Churchill and Privilege, I was responsible for the home, pet and travel accounts, prior to which I was finance director for Churchill.
Q: Please give a picture of your average day in the office.
A: No two days are the same. I spend the majority of my time in client and staff meetings, focusing on the development of our underwriting strategy and making sure that short-term priorities and decisions are being made and delivered. I am responsible for increasing the depth and breadth of our personal and commercial lines insurance propositions to meet our client and customer needs.
Q: Who do you most admire in insurance, and why?
A: I admire all those involved in ensuring the insurance industry is recognised as a profession. In my view, this is critical in maintaining continued public confidence and attracting the next generation of talent.
Q: Outside of insurance, what are your main hobbies and interests?
A: I have two young children and another due any day now, so there is little time for anything else, apart from following Chelsea! GR