Reinsurance buyers are often shy of the limelight, but their views should command serious attention. RSA's group reinsurance director offers some insights into his buying strategy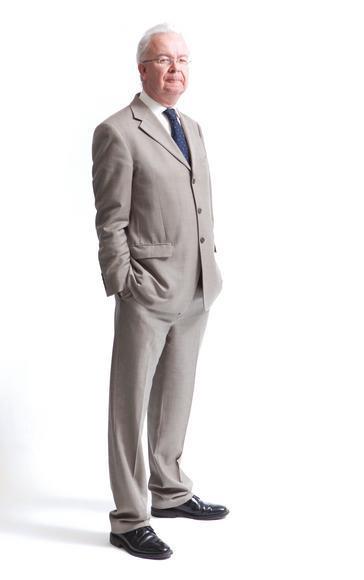 Alan Fowler buys £800m of reinsurance every year on behalf of his company, RSA, the UK's fifth-largest insurer. He is an RSA lifer, and has spent most of his career working within the London market, in a variety of reinsurance and commercial underwriting roles.
Located within RSA's group corporate centre by day, Fowler has the weighty responsibility of placing all the group's outward reinsurance business across the globe.
RSA itself is a household name, and one of the biggest and most influential players in the primary market. As well as a sizeable small and medium businesses book and a personal lines footprint that includes online brand More Th>n, it underwrites many mid-market and corporate risks and is the market leader in, for example, commercial property in the UK.
It also has a growing global presence, with office locations including Europe, Asia and the Americas. Last year, RSA wrote nearly £4bn of risks with a combined ration of 101%.
Fowler and his peers sit at the centre of the reinsurance transaction, so in the first of a regular series focusing on reinsurance buyers, Global Reinsurance asks: what makes him tick?
Q: What do cedants most look for in their reinsurers?
A: At RSA, we look at reinsurers' expertise or capacity in a line of business. For property catastrophe, for example, the large limit we purchase means we must look at the maximum number of reinsurers to secure the required capacity. In other types of reinsurance, relationship and the reinsurers' expertise come to the fore.
In all cases, security is paramount. It's no use placing reinsurance, especially cheap reinsurance, with companies from whom you will be unable to collect. That will ultimately be the most expensive reinsurance you can buy.
We like reinsurers who diversify their books. We also like monoline companies with great expertise in a chosen field, as opposed to companies that diversify into areas where they lack a track record. Many past mistakes have arisen from companies that wrote business they did not understand.
Away from the cat capacity need, we are able to deal with fewer reinsurers and thus concentrate on the relationship and on genuine alignment of interests with our key reinsurers.
Q: Reinsurance rates softened at the 1 January renewals. Were cedants holding out until the last minute to get cheaper pricing?
A: We and our brokers constantly evaluate the market climate. We knew that reinsurers had a good year in 2009 with few catastrophe losses and had replenished their balance sheets. As such, market expectations were for some easing of rates, assuming flat exposure and favourable loss history. Given the amount we purchase, we have to give adequate time for the brokers to complete the task and afford RSA contract certainty.
Q: Do you think we have entered or re-entered a soft cycle of the market?
A: The market remains relatively hard. Major market changes have been in the US and do not have an impact on RSA.
Q: How does RSA design its reinsurance-buying programmes?
A: We conduct annual internal strategy reviews to design the most efficient structures to meet our needs. We work closely with our brokers to refine the programmes we buy. Since we buy the majority of our reinsurance on a multiple-territory basis, we combine as much as possible across geographies.
Q: How much does RSA cede into the reinsurance market per annum?
A: We cede around £800m of reinsurance premiums annually across the group.
Q: How will Solvency II change the way reinsurance is purchased?
A: It is too early to say with certainty, but on the face of it, Solvency II should have little reinsurance impact for RSA.
Q: To what extent is a reinsurance buyer judged on their track record, and to what extent on future strategy?
A: I'm sure it's a combination of the two, but there would be little future for a buyer who didn't have everything fully completed by the deadline renewal date.
Q: How did you personally become involved in purchasing reinsurance?
A: It became part of my role as the technical services manager of Royal Global in 1991 and in the various guises I've been involved in it since then.
Q: How does ceding differ from underwriting? Does it attract a different sort of person to that attracted to underwriting?
A: It's really all part of the same thing; immediately prior to buying, I was underwriting reinsurance business for the group. I manage a team of 24, with a cross section of ages and backgrounds: from young graduates and actuaries through to people with 30 years of experience. Most have arrived from an underwriting background.
Q: How long have you been with RSA and what did you do before that?
A: I joined straight out of university in 1974 but that said, my career has involved spells in human resources, the press office, as well as insurance and reinsurance underwriting, before moving into the current area.
Q: Tell us about an average day in the office for you.
A: One of the good things about my current role is that no two days are the same. We transact business in many countries and so there's always another interesting challenge to occupy my time.
Q: Who do you most admire in insurance, and why?
A: It's going to sound horribly sycophantic but our chief executive, Andy Haste. We were in something of a mess when he joined. He's transformed the business and we're now in good health.
Q: Outside of insurance, what are your main hobbies and interests?
A: I have a three-year-old son and eight-month-old daughter so you can imagine I don't currently have a lot of spare time for hobbies. But they are both a joy! Otherwise, music – I'm an avid vinyl and CD collector. GR