Having jumped over the fence from broker to reinsurance buyer, Beazley's Christian Tolle knows the industry from every angle. Insurance is in his blood, after all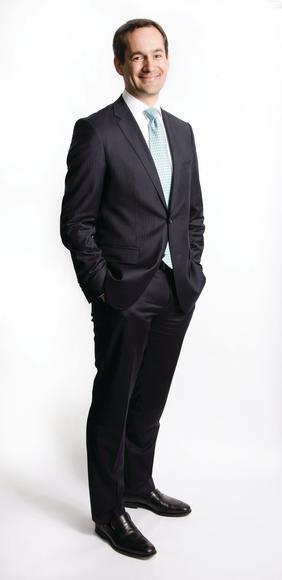 Insurance runs in the family for Christian Tolle, head of ceded reinsurance at Lloyd's insurer Beazley. His father is former Lloyd's performance director Rolf Tolle and his brother, Joachim, is a financial institutions underwriter at Brit.
Tolle made the switch to reinsurance buying from broking in August last year, joining Beazley after a nine-year stint as a treaty broker at Benfield and then Aon Benfield. Between 2000 and 2002, Tolle worked at what was then Benfield's London office, covering accounts in the UK, Scandinavia and German-speaking countries.
Tolle relocated to the reinsurance broker's Singapore office in 2002, covering Southeast Asian accounts, before moving back to the London office in 2005 to join the structured reinsurance team, handling global accounts.
The shift to Beazley has put Tolle in charge of buying reinsurance for an increasingly diverse and growing insurance group, which wrote £1.1bn ($1.64bn) gross premium in 2009. In addition to its five Lloyd's syndicates, the business owns an admitted US insurer, Beazley Insurance Company Inc, and has offices in France, Germany, Hong Kong, Singapore, Australia and, since April this year, Norway.
Q: What do you most look for in your reinsurers?
A: Security is the key point for us. We view our reinsurers very much as partners and, especially with reinsurers participating on our proportional reinsurance programmes, we look for expertise and excellent service.
We also like to deal with reinsurers that write across as many of our lines of business as possible, so we can have a very broad relationship with them. We have longstanding reinsurer relationships, which are important to us as we take a long-term approach to the product lines we specialise in as a reinsurer.
Q: Do you think we have entered – or re-entered – a soft cycle of the market?
A: It is difficult to read, but it is softer rather than harder. The underlying pricing is definitely under pressure and the reinsurance market seems to be falling in line with that a little, though not always as much as we would like!
Q: How do you approach the buying and structuring of Beazley's reinsurance programme?
A: We try to bake the reinsurance plans into everyone's business plans as early as possible, so that when we finalise the plans later in the year, we have already taken account of the reinsurance needs of the various teams.
We then look at it from a group perspective to ensure we are buying the optimal reinsurance cover for the group as a whole, rather than just the individual teams. At that stage, we analyse what the teams want to buy and how that fits into the group risk appetite.
Beazley writes many different lines of business, from property to casualty, short-tail to long-tail. There is a great diversification credit in that business model and we need to make sure that is accounted for when we buy reinsurance.
Q: Do you use alternative risk transfer mechanisms as part of your programme?
A: We are pretty much a traditional reinsurance buyer and tend to stick to traditional reinsurance where we can, but we do evaluate the various alternatives regularly to make sure we are not missing anything.
As far as we are concerned, most alternatives have a downside, such as basis risk, and so far we haven't managed to get over that hurdle.
Also, with cat bonds you need to buy a lot of cover to justify the transactional cost.
Q: How has the current pricing environment affected your reinsurance buying?
A: We have long-term plans – set targets for what we want to achieve as a group – and we buy reinsurance accordingly. We buy very little reinsurance on a purely opportunistic basis.
That said, once we have decided what to buy, we do push hard to get the best possible price for us. Among other factors that I am judged on is how we executed our reinsurance plans.
Q: How has the financial crisis changed your reinsurance buying strategy?
A: It hasn't really changed. The financial crisis has just meant a continued focus of reinsurance security. As mentioned previously, security is paramount: buying reinsurance from a counterparty that is not going to be there to pay the claims is not a good way of doing business.
We evaluate every reinsurer very carefully, using various financial data and tools.
Q: How will Solvency II change the way you buy reinsurance?
A: It is too early to say what the consequence is going to be, but I wouldn't expect it to have a material impact. These days, we are all familiar with using financial models to evaluate the whole business, and by extension the costs and benefits of reinsurance.
Q: How did you personally become involved in purchasing reinsurance?
A: I was a broker at Aon Benfield, but after nine years in that profession I wanted a fresh challenge. I felt a lot of the skills I had as a broker would be applicable as a reinsurance buyer, and I was eager to see what was on the other side of the fence. I think my broking background has served me fairly well so far.
Q: Describe your average day in the office.
A: There is no such thing as an average day. Because of the diversification and the wide range of areas that the group and myself get involved in, there seems to be a new challenge every day. We have large US and UK operations and I try to get involved in a lot of areas, so each day is different from the one before. GR