As one of the first to join plucky start-up Barbican, Conor Finn played a key role in shaping the insurer's strategy and culture. He and his colleagues like to go the extra mile – and expect the same from their reinsurers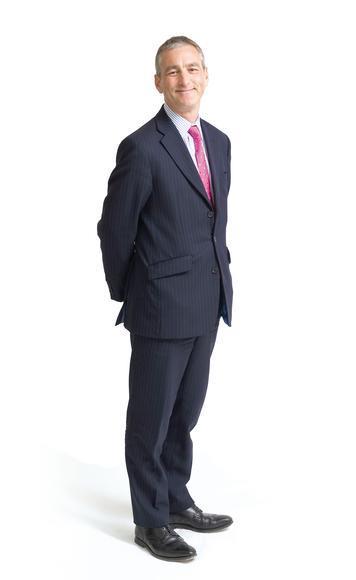 Conor Finn has acquired considerable experience in both broking and underwriting during his 32-year career.
He started as a broker in 1978 and, nearly two decades later in 1997, made a move to underwriting by starting a new property account at the Lloyd's syndicate, DE Hope.
In 2001, the syndicate became part of Markel International, and Finn was promoted to divisional managing director. In 2007, he was invited to take on the role of business development director for the firm.
But Finn opted for the challenge of joining newcomer Barbican rather than further his career at an established underwriter.
When he joined the firm as head of its property division, he saw the need to build the company's property account quickly but cautiously. Part of that equation has involved the effective use of reinsurance while using market knowledge to support decisions.
Now Barbican's commercial deputy underwriter, Finn believes an insurer stands or falls on results. With a remarkably low average loss ratio since joining Barbican, he is true to his own high standards.
Q: What do cedants most look for in their reinsurers?
A: I think differentiation and continuity are two very important factors. At Barbican, we like people to take into account the work we've put in – this is part of what makes us different. Relationships are also key: working with the same people year after year means it is less likely that there are going to be any nasty surprises.
Q: How have buying strategies changed post-financial crisis?
A: We have our own internal criteria, but we definitely look carefully at the security behind the stamp. This isn't a new thing, but we are also spending time working on the messages that set us apart from other buyers. We think it is extremely important to operate on a 'no surprises' basis with our reinsurers, and want to make sure they understand our attitude to risk and how we operate in the market.
Q: Do you think we have entered – or re-entered – a soft cycle of the market?
A: There is some pricing pressure across many of our lines, but I think it is fair to say that we haven't seen much evidence of the reinsurance market softening considerably. For the most part, we've found reinsurers to be fairly predictable year on year.
Q: What kind of corporate culture do you most value or admire in a reinsurance partner?
A: We like reinsurers who think like us and have a culture that enables underwriters to differentiate between clients, rather than treating their product like a commodity.
Q: How does Barbican design its reinsurance and retro buying programmes?
A: We aim to take out risk spikes on a class-by-class basis, so that we are covered in the event of a large loss. We also aim to make catastrophe events an earnings issue rather than a capital issue – in other words, we protect our capital by buying more reinsurance coverage.
Q: How will Solvency II change the way reinsurance is purchased?
A: We don't expect it to change our attitude much. Barbican doesn't have any legacy issues to unravel – we started out knowing what Solvency II would entail. We're very comfortable with the level of control expected, and feel that the standards required in Solvency II should form part of the day-to-day routine of a modern business. As Yvonne Bouman, our director of ERM, says: "Cars have brakes to enable them to go faster more safely; Solvency II is the same."
Q: To what extent is a reinsurance buyer judged on their track record, and to what extent on future strategy?
A: This isn't particularly easy to answer, as most buyers will always feel they should have been given a better break. In our first year, we received fantastic support from reinsurers who bought into our future strategy. The following year, however, we felt as though we didn't receive enough credit for our very low Hurricane Ike losses. But we are pleased with our current panel of reinsurers, and feel they've taken a lot of time to properly understand how we underwrite and run our business.
Q: How did you personally become involved in purchasing reinsurance?
A: At first, I was just involved in buying reinsurance for the property and facultative account, but more recently I was part of a team that created the Barbican 'house style' for our reinsurance packs, and co-ordinated the reinsurance purchasing. Each of our divisional managers is actively involved in purchasing for their own line of business, as we feel that we get a better product this way – no one knows their accounts as well as they do.
Q: Who do you most admire in insurance and why?
A: It's slightly a case of "well, you would say that", but I have to admit that my colleagues at Barbican are pretty impressive. We have managed to put together a solid underwriting and support team that is committed to making a success of the business.
When we started out at the end of 2007, we had a handful of people, a shared office, some good ideas and plans, but no business. Looking at Barbican now, we're about to move into new offices, have around 80 staff and an income of around £180m for 2010. Everyone has a common cause and philosophy, and we have got to where we are now with huge effort and long hours from the whole team.
Q: Describe your average day in the office
A: At the moment we have a turnkey arrangement with Whittington, which has worked really well for us, but we are hoping to launch our own agency at some point in the future, so we are putting in long hours in preparation.
To aid the process, we have recently formed the 'director of underwriting's model office', so most of my day is spent working with our active underwriter Mark Harrington and the team on systems, reporting structures and strategies that will make us a stronger business for the future. I still get to meet clients and brokers I've known for a while, but I don't spend much time at the box anymore. GR