As a sector that feels business risk most acutely, trade credit insurers need security from their reinsurers, as well as specialist know-how, capacity – the list goes on. We talk to the Atradius buyer who knows what she wants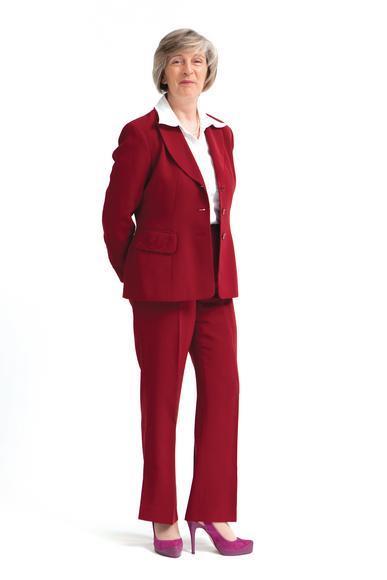 Credit insurers have had to dodge and weave faster than any of their peers to avoid the worst effects of the financial crisis. Diane Foxall is at the sharp end of reinsurance purchasing in her role as head of outward reinsurance at credit insurer Atradius.
As the world's second-largest credit insurer, Atradius is a major player with a wide panel of reinsurance partners. The company has seen the credit insurance market shift, particularly in the past 18 months, with a swathe of new credit reinsurers coming onto the scene, despite the exit of longstanding players such as Swiss Re.
Foxall's career began with the UK government's export credit guarantee department, which was later privatised and sold to Atradius.
She has been executive director of reinsurance for seven years and handles the reinsurance treaty negotiation process each year, which sees Atradius transfer about 50% of its risks to the international reinsurance market.
Based at the firm's London office at 30 St Mary Axe, Foxall fields queries daily from its offices around the globe. For this reinsurance buyer, no two days are the same and that's how she likes it.
Q: What do cedants most look for in their reinsurers?
A: I have a wish list of six key things. First, trade credit insurance is very specialised, so it's important to us that our reinsurers have a good understanding of our business.
Secondly, we place great emphasis on relationships. We have a long history with many of our reinsurers; indeed, most of our reinsurance panel have supported Atradius for over 20 years. Thirdly, the security of our reinsurance panel is key given the nature of our business – protecting businesses from non-payment and thus safeguarding their finances – so the rating of our reinsurance partners is of paramount importance.
Fourthly, we do have some peak risks, so we need reinsurers with the capacity to support some large limits. And fifth, we like a well-diversified reinsurance panel where no single reinsurer has a predominate position.
Finally, we look for reinsurers who appreciate the cyclical nature of our business and take a 'through the cycle' approach.
Q: How have buying strategies changed post-financial crisis?
A: Our purchasing strategy has not really changed; our reinsurance structure has remained consistent with that purchased before the crisis. We are proud of the fact that, in the past year, we have increased transparency with our reinsurers, providing clear information on the development of our business, plus regular workshops on topical issues.
Q: Do you think we have entered or re-entered a soft cycle of the market?
A: Given that our business is linked to trade receivables, and although the 2010 forecasts for world trade are positive, the environment remains fragile. Also, the growth in insolvencies is forecast to stabilise rather than drop in the next year. So, I would say the market for our business has remained relatively hard.
Q: How does Atradius design its reinsurance and retro buying programmes?
A: We have a reinsurance committee within our risk governance structure, where all affected stakeholders are represented. We conduct a yearly review, both internally and with our reinsurance brokers, in order to design the optimal structure for the group, taking into account developments in the underlying business and the reinsurance market.
Q: How much does Atradius cede into the reinsurance market per annum?
A: We cede approximately 50% of our business annually across the group.
Q: How will Solvency II change the way reinsurance is purchased?
A: It is too early to say with certainty, as the measures defining capital implications of purchase decisions have not yet been finalised. But, it is certain the new regime will increase insurers' focus on risk mitigation techniques (such as reinsurance) as part of their risk and capital management strategy. We already use internal models in support of our reinsurance purchasing strategy and Solvency II should build on this.
Q: To what extent is a reinsurance buyer judged on their track record, and to what extent on future strategy?
A: I believe it is a combination of the two. People buy from people, so it is about trust and relationship, especially in trade credit insurance where most of our reinsurers have a long history of supporting us. But we wouldn't have their ongoing support if we weren't profitable. So, we are committed to demonstrating that we have the strategy to manage our business profitably for all of our stakeholders – including our reinsurers.
Q: How did you personally become involved in purchasing reinsurance?
A: In the early '90s, I was part of the team involved in the privatisation of the short-term arm of ECGD – the government's export credit guarantee department. As part of a government department, we didn't need reinsurance, but this changed with privatisation. I worked on developing the reinsurance for the new entity.
Q: How does ceding differ from underwriting? Does it attract different sorts of people than underwriting?
A: I think they are one and the same: our reinsurers are underwriting Atradius, and our ability to deliver against our strategy. And we, in turn, are underwriting the reinsurers; after all we are exchanging the underwriting risks we write to a credit risk on the reinsurers.
Q: Who do you most admire in insurance and why?
A: It would have to be my husband, Colin Foxall. He was the driving force behind the privatisation at a time when conditions were sub-optimal, to put it mildly. I admire his determination to deliver on a goal – fortunately, his decision was the correct one.
Q: Description of your average day in the office.
A: The thing I love most about my job is that there is no such thing as an average day in the office! Given our global presence, I can come into work in the morning to queries from our offices all over the world. There are always new challenges to keep me occupied. GR