IAG's Julie Batch talks about the challenges of working in a forward-thinking Australian market and the search for confidentiality and innovation, all while studying for a Masters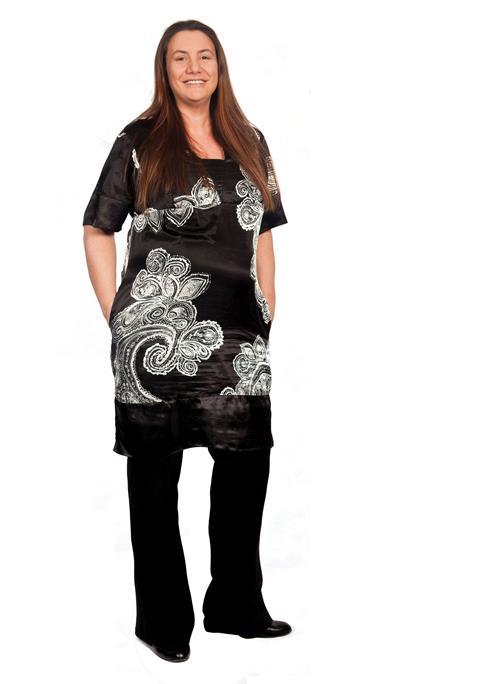 Insurance is the family business for Julie Batch, group general manager, reinsurance, for Australia's largest general insurer Insurance Australia Group (IAG). Born in Norwich, UK, Batch's mother, father, grandfather and grandmother all worked for Norwich Union (now Aviva), and she says it was inevitable that she would work in the industry.
"I come from a long line of insurers," Batch laughs. "It's in my blood that I would end up here."
Batch's first job, courtesy of her father, was as a reinsurance underwriter with now-closed Australian reinsurer ReAC. But keen to work with the original customer, Batch has since moved on to roles within insurance that she says she has found to be far more rewarding on a personal level.
Q. How do you expect 2011's natural catastrophes to influence pricing?
A. It has been a period of unprecedented losses following a period of benign experience. I think the last 12 months have surprised us all and the surprise has been both the frequency and severity of the events.
There is no question that prices will be affected, and they'll be affected from both a reinsurance perspective and the passing on of increases to the original customer. We just need to make sure, as a market, that price changes are well considered and original insurance remains affordable.
Q. How do you approach what to buy and the structuring of your reinsurance programme?
A. We have a fairly unique structure in IAG, certainly in the Australian market. We have a captive called IAG Re located in three different places: Australia, Singapore and Labuan. The group runs a devolved operating model and the captive absorbs the risks of each business within the group.
Because we underwrite each individual risk, it gives us an opportunity to really understand the group exposure and to package that up in a way that suits not just the group risk appetite but also hopefully is tailored to meet that of reinsurers. This way we get a complete view of risk.
Q. How do you expect renewals discussions to go, based on the events so far in 2011?
A. We have relationships that go back decades and we respect the capital that reinsurers provide. It is flexible; it understands the risk and generally responds well to the market environment.
I think we'll have challenging discussions with reinsurers. We hope that reinsurers respect the past and that reflects their appreciation of our organisation.
Q. To what extent are C-suite executives getting involved in the buying process?
A. Three years ago, IAG restructured the way it looked at reinsurance. Rather than viewing it as a separate business, we moved it to become part of the chief financial office.
This means the C-suite executives have become integral in the decision-making and we report directly to the board. The board is intricately involved in reinsurance purchasing and structuring decisions. I think the importance of reinsurance as a strategic tool is more greatly valued by the organisation.
Q. What qualities are most important in reinsurers?
A. The answers I commonly hear or read revolve around trust, but I look at things differently. I look for confidentiality, because with reinsurers who understand IAG's strategy and who are prepared to support that strategy, we are open to sharing considerably more information. And, also, I look for innovators who are driving a different approach to the price, structuring and analysis of risk.
Q. How do you evaluate the service you receive from reinsurers and brokers, and how could it be improved?
A. We evaluate our relationships with reinsurers, not in a formal way but rather in terms of their understanding of our goals and objectives, and their willingness and ability to provide innovative solutions. With brokers, we are really looking for one who is more than an advocate of the organisation. We need someone who will become a partner in the transfer of risk and will work with us, not for us, in the transfer of that risk. It is particularly important that a broker understands how our reinsurance model operates and can support that.
Q. How has your approach to reinsurance buying changed over time?
A. I think Australia as a market has been fairly forward-thinking in the way it has structured its programmes. Given the number of risks we are exposed to, Australia has looked at solvency and earnings protection as being critical components to protecting balance sheets, and these have served us well.
But now, again, it is time to move forward. We are in a completely different place to where we were a few years ago. The insurance companies that will be most successful in this region will be the ones that can foresee the evolution over time and understand the changing landscape of risk and how to protect it.
Q. How much premium do you usually cede to reinsurers?
A. Too much!
Q. To what degree do you use alternative reinsurance structures?
A. We evaluate alternative structures continually. In Australia, it has been difficult to transact in that space for a number of reasons. First, we have very extensive purchasing requirements in terms of solvency protection that are heavily regulated. Australia does not have a good record of keeping market loss records.
Also with ILWs and similar, we simply don't have the database of information required to work on. Some of the cat models have only recently been developed, so the price of cat bonds, for example, as opposed to traditional reinsurance, hasn't added up.
Q. Who do you admire most in the industry and why?
A. My dad. The reason is he devoted his whole career to the insurance industry and got a huge amount of enjoyment out of it. He passed that enjoyment onto me and gave me an appreciation for the value that insurance can bring. He is a great role model for me to be able to bounce ideas and concepts off.
Q. What do you do in your spare time?
A. I am busy doing my Masters of Finance at university, as well as preparing for the arrival of my first child.