Twenty-five years with Aviva have taken Michael Barber from underwriting novice to reinsurance guru. A dedicated Manchester City follower, he tells us what lies behind his own game plan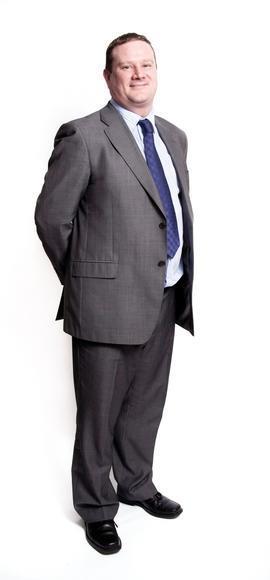 When Michael Barber joined Aviva's Manchester branch in 1987, he could not have foreseen a successful career spanning 25 years with the UK insurance giant.
In 1996, Barber moved to London to join the head office underwriting team, where he performed a number of underwriting roles.
By 2003, Barber's thirst for a change took him into the reinsurance side of the business, which involved him joining Munich Re's Global Scholarship programme in Munich.
Upon his return to London, he joined Aviva's reinsurance team and has never looked back.
Following a promotion to head of reinsurance in 2004 and then to director of reinsurance in 2008, Barber was appointed Aviva's global reinsurance director within the chief capital officer's function in February this year.
Q: How would you describe the pricing situation in the reinsurance market – would you say we are in a soft market at the moment?
A: The consensus view from the various 1 January renewal reports is that rates continued to soften in most lines – other than in loss-affected territories – with a surplus of capacity in the market.
Q: How do you approach deciding what to buy and structuring your reinsurance programmes?
A: It depends on the class of reinsurance being purchased, but a number of factors are taken into account in the design of our programmes. In respect of our catastrophe protection, which is a capital-driven purchase, we are able to evaluate the cost of reinsurance capital being purchased compared with internal hurdle rates required if we retained that risk and allocated the appropriate capital internally. We also assess the impact on the gross and net risk profile of different reinsurance structures at a territory, regional and group level compared with internal risk appetites. For non-catastrophe protections, it is largely influenced by our risk appetite for earnings volatility at portfolio level, again from a territory, regional and group-wide perspective.
Q: What is important to your company as part of this process?
A: Reinsurance purchasing decisions are viewed through several lenses, all of which are important – group risk appetite, impact on economic capital, economic gain, earnings volatility and our retained risk profile.
Q: How has the current pricing affected your buying strategy?
A: We have taken the opportunity to broaden protection in areas where we believe it has created real value to do so.
Q: How has your buying strategy changed post-financial crisis?
A: Reinsurance is always aligned to internal risk appetites set at group level. Risk appetite is reviewed annually and agreed with the group executive through the governance committees. While the level of our risk appetite has varied slightly in recent years, when considered against all other internal and external influences, we were broadly comfortable with the levels of risk retained at a group level, so our strategy has not changed significantly.
Q: What impact will Solvency II have on the purchase of reinsurance?
A: It is too early to be definitive and is, of course, dependent on the final rules. But we believe there are real opportunities for Aviva from a reinsurance and risk pooling perspective, due to the diversification within our business across geographies, lines and classes of business. We are also taking the opportunity to revisit our group-wide reinsurance strategy and risk retention approach.
Q: How much premium do you cede to reinsurers?
A: In respect of our major non-proportional programmes, we ceded £250m last year across the general insurance business.
Q: To what extent do you make use of alternative reinsurance structures such as catastrophe bonds?
A: We regularly evaluate the insurance-linked securities market and compare against traditional reinsurance cover, taking all factors into account – cost, basis risk, collateralised capacity and other factors. We will continue to monitor this closely.
Q: What do you most look for in reinsurers?
A: Financial strength and long-term security are very important to us. Consistency is also important. We don't really want to trade with firms that have no long-term proposition. We value the long-term relationships we have with many of our reinsurance partners.
Q: How is the success (or otherwise) of your reinsurance purchasing measured?
A: There are a number of factors and metrics against which reinsurance purchasing is measured. Clearly, extent of coverage within the contract is very important.
Q: How did you become involved in buying reinsurance?
A: I have nearly 25 years' experience in general insurance, mainly in commercial underwriting. I always had an interest in reinsurance and in 2003 was fortunate enough to be offered the opportunity to represent Aviva on the Munich Re Global Scholarship programme. It was when I returned from Munich that I moved across from underwriting to reinsurance – and the rest is history.
Q: Describe your average day.
A: Today, I started with an 8am meeting with a reinsurance broker, then a catastrophe reinsurance project meeting about the 1 April renewals. This was followed by an internal meeting with the economic capital and Solvency II director. In the afternoon, I had an internal meeting with colleagues on portfolio optimisation and cycle management, followed by a meeting with risk modelling firm RMS. My day finished with a staff meeting for the chief capital officer's function – reinsurance has just moved to this central group function. And then I tried to catch up with my emails.
Q: Who do you most admire in the insurance industry and why?
A: Without a doubt Warren Buffett. I love his passion for the insurance and reinsurance business and the way he simplifies complex issues to the basics. And, of course, he usually calls it right. I find him incredibly fascinating and enjoy following his investments, views and predictions.
Q: What do you enjoy doing in your spare time?
A: I enjoy most sports and am a season ticket holder at Manchester City. I relax spending quality time with my family – my 20-month old son, Casper, keeps me very busy. As I am away from home for most of the week, every minute is precious. GR
This interview was conducted before the Japanese earthquake and tsunami on 11 March