The director of ceded reinsurance at Argo's Lloyd's operation explains how her company has used alternative structures to do something different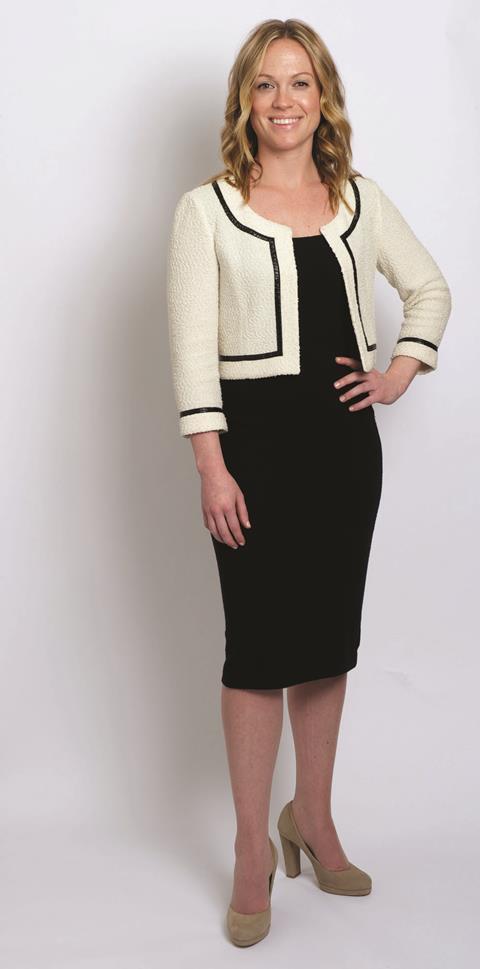 Sarah Yearwood started her reinsurance career in the Seattle office of broking powerhouse Guy Carpenter. She moved to London in September 2006 to place North American wholesale business into Lloyd's for the company. Having caught the Lloyd's bug ("It's a fun environment and an incredibly unique experience") Yearwood took the opportunity at the end of 2010 to join long-time client Argo's Lloyd's operation as director of ceded reinsurance, working with friend and mentor Barbara Bufkin.
US parent insurance group Argo is not afraid to use alternative reinsurance structures. It made its catastrophe bond debut with Loma Re last June, and issued a second series of bonds from the programme in December. The company is also taking advantage of the rise in collateralised reinsurance on offer. Yearwood, therefore, has an array of tools at her disposal to protect Argo Syndicate 1200.
Here, she explains how alternative solutions work alongside traditional cover in the Argo programme, and the importance of forward-thinking brokers.
Q: What events and trends are affecting the pricing of your reinsurance portfolio?
A. Syndicate 1200 is among the market leaders in Lloyd's for direct and facultative property, so property-cat reinsurance is one of the most significant purchases for the Syndicate.
The pricing of property catastrophe reinsurance tends to be more volatile than other lines. Market events and available capacity are two clear drivers in global reinsurance pricing along with the size and shape of our account and our exposures. We have a high degree of confidence in our ability to monitor our exposures, which makes us capable of integrating alternative reinsurance structures and ILS market products to meet our objectives.
On the liability side, the underwriting team's focus and service to the market have translated into prudent growth for the division, and have consistently provided us with the opportunity for effective reinsurance purchases. In spite of interest rate movement and the euro crisis we are not seeing a contraction in the availability of reinsurance support.
Accessing different pockets of capital can allow you to do something unique with a piece of your programme'
Q: What has been your experience in the renewals so far this year?
A. The largest changes were in the property-cat market. The catastrophe loss experience of 2010 and 2011 resulted in a re-evaluation of risk by many reinsurers. This spurred an increase in the capital supporting the collateralised reinsurers. We used this capacity more this year than in the past.
We saw the traditional market learning how to accommodate the collateralised reinsurers, which bring a different value propositions to a buyer.
Q: What impact has the growing prevalence of collateralised reinsurance had on your reinsurance buying?
A. As the reinsurance market evolves, alternative structures are of course a component in a well-designed programme. Argo as a group has been an active user of these alternatives, whether it is embracing and designing a programme that utilises the collateralised reinsurers, issuance of a cat bond or tailoring highly individualised industry loss covers that work within the programme. We think there is significant value that can accrue if a traditional buying strategy is slightly modified to access this capacity. Our strategy at Syndicate 1200 hinges on being a specialist underwriter. We mean this both on an assumed and ceded perspective so we are always exploring alternatives.
Q: Why does Argo use alternative structures?
A. The markets offering alternative structures provide a different value proposition to a buyer - collateralised security but no expectation of continuity, for example.
We value our core reinsurer relationships and maintain a panel of traditional reinsurers on our programmes. But accessing different pockets of capital can allow you to do something unique with a piece of your programme. These markets also often have different capital providers they are servicing, and are not necessarily in step with the traditional market.
Q: To what extent do c-suite executives get involved in reinsurance buying decisions at Syndicate 1200?
A. Argo Group and the Syndicate c-suite are definitely involved in all reinsurance buying decisions. We have a reinsurance committee here at the syndicate that follows a formal process. It includes c-suite members, the underwriters and key function heads. Because underwriting specialisation is the focus at the syndicate, and reinsurance plays a key role in the ability to achieve our business plans, the class underwriters' input is key and is woven in throughout the entire process. Their view is married with the strategic direction of the c-suite.
We also have the advantage of a group-level reinsurance committee that provides a consistent, quantitative view of the reinsurance purchase and also offers the syndicate a much larger presence in the reinsurance market. The group provides the syndicate with the ability to access the broader relationships that come with being a larger buyer in the market.
We like and appreciate innovation and forward thinking from our brokers. This creates the ability to assess and access new opportunities in the reinsurance market'
Q: What qualities do you look for in reinsurers and brokers?
A. For reinsurers, financial strength plays a huge part - we focus on the ability and willingness to pay claims and meet obligations well into the future. Having a global relationship manager for some of our larger partners with clear access points to the underwriters is always helpful.
We also appreciate reinsurers' market knowledge and timeliness of response as well as continuity and consistency in approach to underwriting our business.
For brokers, our requirements would be timeliness of response, strong client advocacy, being well-versed in specialty underwriting, market knowledge, their effectiveness on our behalf and timely processing of premiums and claims.
We like and appreciate innovation and forward thinking in our brokers. This creates the ability to assess and access new opportunities in the reinsurance market.
We look for our brokers to provide analytical support, and their insight on a wide range of issues in the market, whether it's capital, cat modelling or Solvency II.
Q: Who do you admire in the reinsurance industry and why?
A. Ajit Jain, purely for his reinsurance mind. He is a very impressive individual. Much closer to me is [Argo Group's executive vice-president of corporate business development] Barbara Bufkin. I have worked with her and known her since day one in my reinsurance career and she has been a wonderful mentor and role model throughout.
Q: What do you do to relax?
A. Being from the USA, a significant amount of my weekends are spent taking advantage of everything London has to offer: culture, restaurants, theatres, plays, parks. Also, being on the doorstep to Europe is fantastic for me. I try to balance this with getting home to Seattle to see my family and friends.