South-eastern Germany has borne the brunt of the damage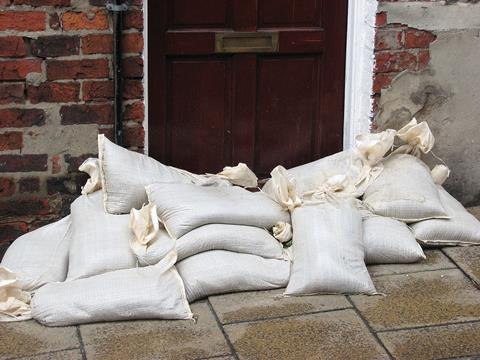 Central Europe has been inundated in the past several weeks with heavy and relentless rain, which has resulted in some of the worst floods in the area in more than 70 years.
The floods have reached record levels, particularly in Germany, Austria, and the Czech Republic. Switzerland, Hungary, Slovakia, and Poland are also affected.
Crawford & Company has mobilised its resources to provide disaster response for those affected by flooding across central Europe.
"This part of Europe has recovered from previous floods in the 1990s and early in the last decade, so it is unfortunate to see rivers such as the Danube threatening great cities again," said Crawford & Company Continental Europe, Middle East and Africa chief executive Mark Harman.
Floods that affected Central Europe in 2002 cost €15bn ($19bn) in economic damage, with about €2.25bn covered by insurance (approximately 15%), according to figures from RMS.
The heavy rains are resulting in landslides in many mountainous areas, while in the floodplains, which were already saturated owing to rains in previous weeks, river levels rose to record heights.
Germany is the hardest-affected country, with some flood levels reaching the highest in recorded history. Water levels in Passau, which is located at the intersection of the Danube, Inn, and Ilz rivers, are at the highest on record since 1501. Electricity has been shut off and rescuers are using boats to evacuate residents. The river gauges along the Danube have been knocked out.
Other cities in south and south-eastern Germany are preparing for the worst as the Danube and Inn rivers continue to rise. Dangerous flood levels in Germany have also affected Saxony, Thuringia, and Baden-Württemberg.
In Austria, rising waters in the Danube are threating the cities of Linz and Melk and floods have already reached some historic city centres.
Flood warnings in the Czech Republic are in effect for 40 cities, including Prague, where the Vltava River is reaching critical levels while the Moldau River is threatening the city's historic centre.
According to AIR Worldwide, the heavy persistent rains are the result of a low pressure system called a Genoa Low Cyclogenesis, which developed over the eastern Adriatic Sea. From there it moved northwards towards the Eastern Alps bringing with it warm, moist air from the Black Sea. As this warm air mass collided with the colder air masses over northern Europe, it was lifted up and rain clouds developed.
The system, named Frederik, remained over Central Europe for several days owing to a stable track but has now moved on towards south-east Europe.
The event has released an enormous amount of precipitation, in some areas as much as 400l per square meter within a few days.
This disaster has caused tens of thousands to evacuate their homes. Disruptions to infrastructure include flooded and blocked roads, and train tracks, together with power outages, and has hampered rescue efforts.
South-eastern Germany, particularly Passau, has borne the brunt of the damage. In eastern Germany, floodwaters have submerged towns along the Elbe. About 30,000 people have been evacuated from several areas near Dresden.
According to AIR, the predominant construction type for single-family homes in Europe is masonry and about 90% of the homes in the countries affected by this event are of masonry construction, with the remainder usually being wood; a few are reinforced concrete.
As most of the homes are one-story buildings, floods can damage a significant percentage of the building and its contents. The presence of a cellar increases the risk for contents damage, although heavily used cellars often have better flood defences than unfinished ones.
Commercial buildings in the three countries are masonry or reinforced concrete, with masonry being the predominant type in Germany and Austria. Unlike single-family homes, these buildings often have a large degree of engineering and are built to stricter standards with sophisticated flood defences, particularly in flood-prone areas.