Rob Bredahl, chief financial officer and chief operating officer, Third Point Re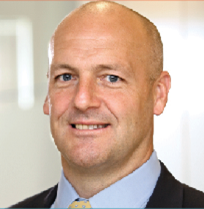 What are the biggest economic challenges you face?
At a very macro-level, the global economic environment is having a very big negative impact on premiums. So we need to see more GDP growth before there is an improvement in rates. However, it seems like we'll be muddling along for some time – at least two years – before there is acceleration in GDP.
What about the low interest rate environment?
For a traditional reinsurer there is a massive impact as most of their income comes from investment income Today, new money invested in high quality fixed income instruments is yielding less than 1%. For us, 100% of our money managed by Third Point LLC, a hedge fund, so interest rates are less of an issue and we're expecting much higher yields than 1% this year.
How is the proposed Solvency II regulations affecting you?
It's much less of an issue for us as we don't have operations in Europe. For a new company – we were established on 1 January – without legacy operations it's less of an issue because you can start afresh. It's more a problem if you have to update your legacy operations. It's like the IFRS standards changing, we're only now putting our first set of accounts together so we don't have to make any changes for historical reasons. Aspects of the Bermuda Monetary Authority are being updated for Solvency II, though.
Will you be looking to grow in Europe?
We are 15 people at the moment and writing primarily US business. We will consider business elsewhere, and it's likely that there will be some non-US business in the next 12 months and that will probably be in Europe.
What skills are needed to be a reinsurance finance director?
I'm new to being a CFO – I was a banker, so it's still hard for me to say. However, I think a complete CFO needs a bunch of disparate qualities. These include a good understanding of capital markets, fundraising and accounting. I have experience in the capital markets which is definitely helping, but I'm weaker on the accounting side. Not many have deep experience across the entire spectrum of skills required and therefore an important quality of a CFO is to know where their skills need to be augmented with other staff.