Osborne told ABI that insurers are 'not communicating their resilience', according to Hiscox chief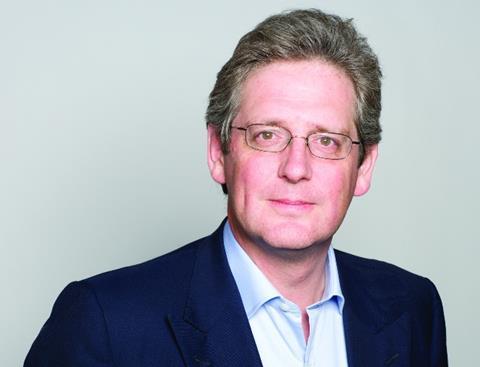 The insurance industry is not doing a good enough job of explaining its resilience in the face of recent adversity, according to panellists at the MultaQa Qatar conference.
Hiscox Bermuda chief executive Charles Dupplin (pictured above) told MultaQa delegates this morning that UK chancellor George Osborne had recently complained to UK insurance trade body the Association of British Insurers about their poor communication.
"George Osbourne remarked to the Association of British Insurers that he felt that the non-life industry was not communicating to politicians enough about how successful they have been," Dupplin said. "He was told that there haven't been any major bankruptcies and that all valid claims have been paid even in a filthy year like 2011."
The global insurance industry paid out over $100bn in natural-catastrophe-related claims in 2011 without the typically strong buffer of investment returns to prop up underwriting results and in increasingly challenging economic conditions. Yet no company has failed, and the industry remains strongly capitalised.
The industry also weathered the financial crisis well, while banks floundered. Unlike the banking industry no insurers – bar the exceptional case of AIG – have had to be bailed out by their respective governments. AIG's problems were mainly related to its non-insurance financial products division.
Fellow panellist, Aon Benfield International president Geoff Bromley, Echoed Dupplin's view that the industry needed to shout louder about its successes.
"We have an enormous amount to be proud of as an industry," he said, referring to how the industry coped with 2011's catastrophe onslaught. "We have to do a better job of explaining the product and how effectively it has worked and can work going forwards."
Dupplin also called for a halt to what he described as the rising tide of regulation, including the forthcoming Solvency II capital regime in Europe. He said the volume of new regulatory initiatives runs the risk of undermining the overall effectiveness of regulation.
For example, he was concerned regulators would be "blinded" by the amount of data required under Solvency II and be unable to tell what is really going on in the market.
"It is with some dread I see the tide coming in," Dupplin said. "I think the tide coming in makes regulation – which I am in favour of – less effective."
He added: "I think it is time for the regulatory tide to stop rising and in some areas to recede. I now spend vast amounts of my time on regulation and I'd rather spend more time running the business."
In response, an ABI spokesman this morning said: "We would always look for every opportunity to communicate with every audience the important role which the general insurance sector plays in the UK economy as an investor and the money it brings into the economy. We don't just communicate our concerns but also our achievements."