Charman also steps in as chairman with immediate effect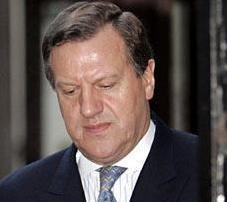 Bermuda-based specialist (re)insurer Endurance has appointed John Charman as chairman and chief executive.
Charman (pictured) replaces David Cash, who has stepped down as chief executive and board member with immediate effect.
Charman was previously Axis's chief executive from the company's launch in November 2001 until May last year, when he became chairman and handed the reins to current chief executive Albert Benchimol.
However, a month later, Axis's board dismissed Charman from the chairman's role.
"John brings to Endurance outstanding leadership qualities, global insurance experience and the demonstrated ability to attain strong and consistent operating performance," said Endurance lead director William Bolinder.
"John has a blue chip track record of delivering bottom-line results, improving underwriting ratios, managing risk and allocating capital efficiently. We believe the opportunity to benefit from his expertise is extraordinary and look forward to him helping Endurance build on its success to date while enhancing our focus on shareholder value creation. His investment of personal capital speaks volumes about his confidence in and commitment to our future opportunities."