China Re has bought Lloyd's insurer Chaucer from US parent The Hanover 
Chaucer has changed hands in a $950m deal for the Lloyd's specialty insurer that sees it switch ownership from a US parent to a Chinese reinsurer.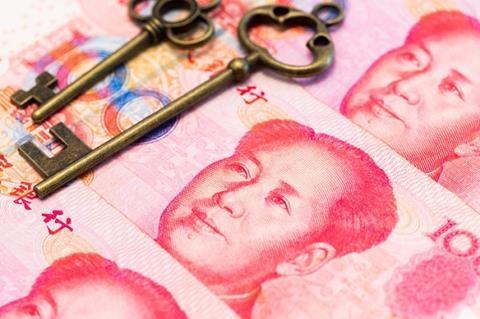 China Re's deal to buy Chaucer is made up of $865m in cash, plus a pre-signing dividend from Chaucer worth $85m, already received in the year's second quarter.
The transaction, which includes Chaucer Insurance Company, Hanover Insurance International Holdings, and Hanover Australia, is subject to shareholder and regulatory approval.
Last year Chaucer had pre-tax operating income of $7.1m and a combined operating ratio of 105.3% from net premium of $849.1m.
The sale price is worth approximately 1.66x Chaucer's tangible book value, as of the end of June.
The deal is anticipated to be completed either late this year or early next year.
London-based specialty carrier Chaucer underwrites specialty business, including property,
"We are very honoured to have China Re as our new partner," said Chaucer's CEO, John Fowle.
"We have been extremely impressed by the experience, commitment, and professionalism of China Re since our first meetings and we are excited about the future together," he added.
Yuan Linjiang, chairman of China Re, continued: "We are deeply impressed by Chaucer's long history, outstanding management and corporate team, robust profitability and strong risk management capabilities.
"With Chaucer's established market leading position in specialty insurance, we are convinced that with this acquisition, our Group's core competitiveness will be greatly strengthened," said Linjiang.
"Together, we will secure greater and more diversified business and a higher status in international markets," he added.
China Re was advised in the transaction by US law firm Sidley Austin.
The Hanover had previously acquired Chaucer for $474m in July 2011.
The US insurer said the sale would allow it to grow its domestic business.
"Our decision to sell Chaucer followed an extensive strategic review and careful consideration," said John Roche, The Hanover's president and CEO.
"This transaction will enable us to build on the growing momentum in our domestic property and casualty businesses, as we continue to advance our long-term strategy and deliver even stronger shareholder returns," Roche added.