Chief executive Farid Chedid on his aims for the unit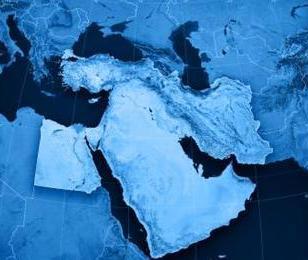 Chedid Re chief executive Farid Chedid wants the new MGA set up with PartnerRe to be a "market leader" in the Middle East.
The two firms will set up an MGA to write financial lines insurance business across Cyprus, Greece, the Middle East and Turkey.
Speaking to GR, Chedid said: "We intend to be a market leader in these lines of business in the region where we are already operating.
"PartnerRe is A-rated and respected on a worldwide basis. Chedid Re brings the relationships and the distribution in the region."
The MGA does not yet have a name.
"We had an existing relationship with PartnerRe," Chedid added. "The MGA came by itself. We are one of the biggest in these lines of business in the Middle East, they want to do these lines of business, so naturally we came to the agreement very quickly to work together."
Chedid added that the MGA could eventually expand beyond its current remit.
"We need to make this MGA successful before we discuss other things," he said. "There are talks and ideas outside the region and on other lines of business. But the priority for us is for this MGA to be successful and to write as much profitable business as we can."
But Chedid warned that carriers should be careful about the cost of setting up in the Middle East.
"It can be very high, because the entire pool of talent in the Middle East, specifically in the Gulf, is a pool of expatriate people. Therefore the costs are very high to operate out of the Middle East," Chedid said.
"People are looking to expand, they see the growth, but until they come here and set up they do not see that it is costly to set up in the Middle East.
"So I would advise anyone thinking of setting up in the Middle East to think again if they are looking to start a greenfield operation."