25,000 residents evacuated after quake due to tsunami fears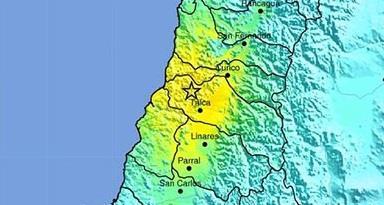 Catastrophe modellers have assured insurers the 7.1 magnitude earthquake that hit occurred 200 km south of Santiago on the weekend is likely to cause less than $100m in damages.
EQECAT said the earthquake was widely felt throughout central Chile, including regions affected by the 2010 M8.8 earthquake but no major damage or fatalities has been reported as yet, despite initial reports of potentially considerable damage.
"The earthquake occurred on the subduction zone that was partially ruptured by the 2010 earthquake; it can therefore be considered another aftershock of the 2010 earthquake," said Dr. Tao Lai, principal engineer at AIR Worldwide. "It is located in the epicentral area of the 1928 M7.5 earthquake."
As a precaution, officials ordered approximately 25,000 coastal residents to evacuate in the Bio Bio and Maule regions, as original estimates placed the epicentre offshore in the Pacific Ocean. This same region was affected by the devastating M8.8 Maule quake in 2010, which generated a massive tsunami that wiped out parts of the coast, according to AIR.
Later analysis placed yesterday's quake onshore, which prompted Chile's emergency officials to cancel the tsunami warning.