A change to US legislation aims to end an unintended tax subsidy for foreign-owned insurers, and stem the flow of capital out of the country. But with the likelihood that rates will rise and capacity with fall as a result, insurance buyers are not happy. Lauren Gow reports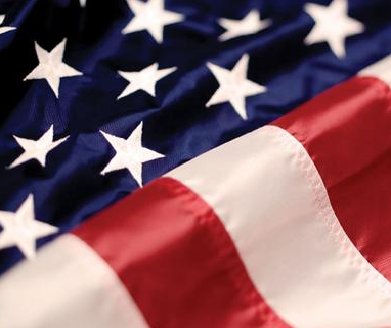 President Obama is in hot water with insurers. His full-year 2012 budget includes a provision that threatens to drastically increase rates across the USA, with some critics saying that the changes will make insurance less available and more expensive for US customers.
Obama's provision is based on bills H.R. 3424 and S. 1693, which were introduced in Congress by US Representative Richard Neal and Senator Menendez in October. The legislation aims to close what Neal calls an "unintended tax loophole" that gives foreign-owned insurers commercial advantage over their US competitors serving the domestic market.

Under the current "loophole", foreign-owned insurers are able to declare income generated in the US in so-called 'tax havens' by reinsuring their US business with foreign affiliates.

The new bill will effectively eliminate the competitive advantage for foreign-owned insurers and defer the deduction for any reinsurance premiums paid to a foreign affiliate (if the premium is not subject to US tax).

In addition, to ensure foreign-based insurers cannot be disadvantaged relative to domestic insurers, the legislation allows foreign-based groups an election to avoid the deduction deferral rule and be taxed similarly to a US company on the income from these affiliate reinsurance transactions. A foreign tax credit is provided for any foreign taxes paid on such income.

In introducing the legislation, congressman Neal says: "Ending this unintended tax subsidy for foreign insurance companies will stop the capital flight at the expense of American taxpayers and restore competitive balance for domestic companies. Closing this loophole does not impose a new tax. It merely ensures that foreign-owned companies pay the same tax as American companies on their earnings from doing business here in the USA."

"The increasing trend of foreign insurance companies moving profits made in America offshore and sticking Americans with the bill is incredibly troubling," Menendez adds.
"This legislation will staunch the flow of capital overseas, protect American jobs, and reduce deficits by shutting down a tax loophole that provides a huge unintended subsidy to foreign companies at the expense of both their US competitors and American taxpayers," Menendez continues.

The US Joint Tax Committee estimates that this legislation would help to reduce the deficit by nearly $12bn over 10 years.
'A serious threat'

But according to insurance advocacy group Coalition for Competitive Insurance Rates (CCIR), more than 100 insurers, independent experts, state government officials, business owners and associations have publicly filed opposition letters against this tax proposal.

A 2009-2010 study by researchers at the Massachusetts-based economic consulting firm Brattle Group demonstrated that the proposed legislation would cost consumers more than $10bn per year and would reduce US reinsurance capacity by 20%.

CCIR says the effects of these cost increases would be felt most in disaster-prone states like California, Florida, Louisiana and Texas. Other states are also hitting back. North Carolina Insurance Commissioner Wayne Goodwin says: "On the heels of Hurricane Irene's devastation in my state, anything that has the impact of driving up insurance rates and reducing reinsurance capacity for hurricane-prone states is unacceptable. I must raise my objection to congressmen Neal's legislation. Ultimately, anyone in favour of consumer protection must oppose this measure."

Risk and Insurance Management Society (RIMS) has also spoken out against the legislation, calling it a "serious threat" to small and large businesses, universities, hospitals and public entities, all of which purchase significant amounts of commercial property and casualty insurance.

RIMS External Affairs Committee board liaison John Phelps says in a statement: "By disallowing the tax deduction for reinsurance premiums ceded by US insurers to offshore affiliates, the legislation will inevitably dismantle a legitimate practice in risk management, which facilitates the shifting and pooling of a variety of risks from a domestic insurer to an affiliate reinsurer."

"During this period of consumer uncertainty and economic fragility, now is not the time for tinkering with this provision of the tax code, especially when economists forecast that a change could cost individual and commercial consumers over $10bn a year," Phelps adds.
Searching for a resolution
Ironically, some of those companies that are supportive of the legislation in the USA have been fighting against almost identical legislation in Brazil called Resolution 224 and Resolution 232.
The Resolutions were formulated to stop a proportion of premium earned by local reinsurers from leaving the country, as well as forcing local reinsurers that are a division of a multinational group to invest more capital in Brazil.

The bill has now been read in the Senate and in the House of Representatives, and has been referred to the Committee on Finance, where hearings will be held and amendments possibly made before the bill is passed on. If the industry has any objections to the bill, the time to speak is now.