Excess supply coupled with sluggish demand means reinsurers must learn to ride the waves of buoyancy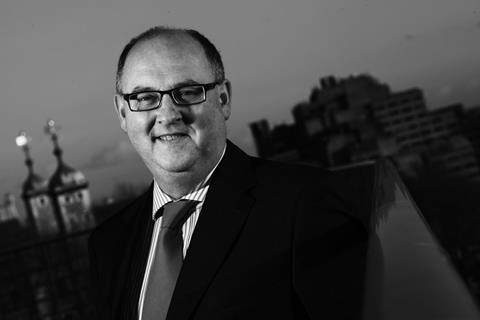 In 2013 the property catastrophe sector reached a tipping point when the price of catastrophe bonds matched or beat traditional catastrophe reinsurance for the first time. This was the inevitable consequence of the convergence of the established and new suppliers of capacity that Guy Carpenter said was complete at Monte Carlo last year. The orthodox terminology of "traditional" and "alternative" was effectively obsolete and all forms of capital were complementary rather than substitutes for one another. The continuing influx of new capital in 2013 has changed the nature of the reinsurance industry's capital structure, altered buying practices and affected pricing.
Some £6.72bn ($10.3bn) of new capital has entered the reinsurance market since the beginning of 2012. The effect has been dramatic, with buoyant activity in the form of catastrophe bonds, sidecars and collateralised reinsurance structures. Capital from the new markets now accounts for around $45bn, or 14%, of global property catastrophe limit. Furthermore, its influence has increased as its share of global property catastrophe limit has grown each year from 8% in 2008.
Promise of higher yields
The new investors have been attracted to the reinsurance sector by the promise of higher yields and lower correlations. Established reinsurers have capital cost constraints that limit the exposure they can assume from peak zone risks such as Florida. The new investors are less restricted with lower cost-of-capital assumptions and hurdles that give them the opportunity to charge less. Furthermore, while peak zones do not give traditional reinsurers diversification benefits across several zones, reinsurance itself offers the new investors a diversifying class of asset, allowing a more concentrated view of geographic spread.
A consequence of the new investors' different view is that they are now content to decouple from the price levels set by the established reinsurance market. A wider range of structures is also available, creating another challenge for underwriters.
The impact has been most dramatic in the US during 2013. For the first time, the insurance-linked securities market offered prices comparable to, or lower than, those of the established reinsurers, ending the general stability and consensus of post-Katrina catastrophe pricing in Florida. Strong appetite has tightened spreads for US hurricane catastrophe bonds, forcing the established market to cut Florida risk-adjusted renewal prices by around 15%, even though few of the bonds quoted were ultimately transacted.
Capacity from the established reinsurers has also increased through good earnings and strong unrealised investment gains. "Dedicated" or deployed reinsurance capital grew by 15% from $178bn to $205bn between December 2011 and March 2013. Manageable catastrophe losses (despite 2012 being one of the most costly years for insured catastrophe losses) and continuing reserve releases have offset the smaller returns from investments. This aspect of excess supply also puts pressure on prices. In time, some of this surplus may be burned off by a turn in the reserving cycle that appears to have started, and the effect of an increase in interest rates.
Demand for reinsurance is also under pressure. At the micro-economic level, the stronger balance sheets of cedants contain demand through higher retentions, while more centralisation and rationalisation of reinsurance buying has also cut demand, in some cases by substantial amounts. At the macro-economic level, sluggish growth acts as a brake on demand. Insurance penetration in the mature markets has been mostly stagnant since 2007. Growth has come mostly from the emerging markets, though there appear to be signs even in these territories that growth rates may be slackening.
Promising potential
It is tempting to take a negative view. However, there are opportunities to grow the volume and profitability of the business. Global insurance losses are increasing and becoming more volatile as, for example, the frequency and severity of catastrophes in less well-modelled non-peak zones have risen. Rates may be corrected as understanding of these risks increases and orthodox diversification theory is challenged.
Meanwhile, the widening gap between economic and insured losses suggests that there is much unfulfilled potential demand for insurance and reinsurance, and with public finances stressed in many countries an expanding role for the industry seems likely.
Finally, there are new risks and unknown risks that will need to be mitigated by insurance and reinsurance. Technology, science and medicine continue to develop at an exponential rate, while climate change and demographic mega-trends of population growth and urbanisation trends present opportunities as well as challenges.
The winners will be those who can adapt, innovate and add value to their clients.
Chris Klein, head of sales and market relationships, Guy Carpenter
Right of reply
'While the shift to the capital markets has been significant, considerable potential remains. Complexity, lack of standardisation and frictional costs have impeded mid-market access to this form of capital'
Joe Louwagie, assistant vice-president, Property Claim Services
'The convergence of capital markets with traditional reinsurance is now a reality. In July 2010, the value of cat bond listings on the Bermuda Stock Exchange reached $1bn for the first time; in June 2013, the volume
of insurance-linked listings passed $7bn'
Greg Wojciechowski, chief executive officer, Bermuda Stock Exchange
'This new capital is a mandate for growth and innovation in the global insurance market. Today's insurers must earn their business each day with more assured service for claims and with opening new areas
of returns in underwriting'
Matthew Fairfield, founder and chief executive officer, ANV Holdings BV