Hoping for a year of low catastrophe claims, or for a market-changing storm, misses the point, writes GR's consulting editor, David Benyon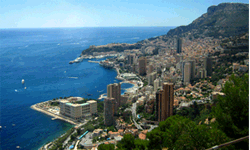 Senior captains of the reinsurance industry tend to regale journalists with similar narratives at Monte Carlo's annual Rendez-Vous de Septembre. Every year, the industry hacks at Monaco's glitzy get-together retire to their windowless press room to turn those speeches and presentations into headlines.
"The sector is awash with capacity," one CEO complains; "Alternative capital marches on," another chief executive laments; "We're seeing big M&A activity," one chairman thinks; "The industry needs to get more efficient," another boss concedes.
Much of this is beyond their control. However, there is more force behind this final point in 2018. Discussions about disruption and disintermediation have gotten familiar. An expense ratio approaching 40% is unsustainable and ignoring it is inexcusable. Insurance firms are already having to tighten belts and lay off staff.
This year there is no big hurricane to distract – last minute surprises notwithstanding. Hoping for a year of low catastrophe claims, or for a market-changing storm, misses the point. All it can do is kick the can down the road for another year, without addressing a business model in crisis.
Mergers have also been distractions. Buying up rivals is still fashionable. Chief executives are focused on building economies of scale and synergies between lines of business. But not many CEOs stop to ask whether that cherished deal means adding scores of legacy systems that cannot be integrated with their own firm's attempt to automate processes, harmonise data and cut running costs.
It is not that the industry has not made strides. More and more firms are talking about automation and artificial intelligence. This year, for example, blockchain has been utilised by carriers and brokers. Insurance technology has been harnessed by incumbent players rather than disrupting from the outside. Lloyd's is using electronic placement (PPL) for a growing share of its business.
But PPL is a good example of why such efforts so far are not enough. If the subscription market continues to do its meetings face to face – before, during and after using PPL – surely that minimises the efficiency benefits. Potentially transformative technologies deserve broader rollout.
Sure, blockchain can help save on lawyer fees, reduce the likelihood of errors, and speed up business processes, but much more can be done. The industry is already starting to use parametric data and triggers to automate how claims are decided. Why not automate the whole process with blockchain, too?
High frequency trading has already made the trading rooms of old obsolete within the investment banking world. At what point will an outside disruptor come to the re/insurance market with an online auction system to do the same job as the subscription market model – with AI, blockchain and all? Nobody wants to be disintermediated, but this year's fine words need to be followed up by tough decisions.
By David Benyon