The sovereign debt crisis and a catastrophe-hit 2012 have not dented Europe's competitiveness in the world market – but it must stay ahead of emerging markets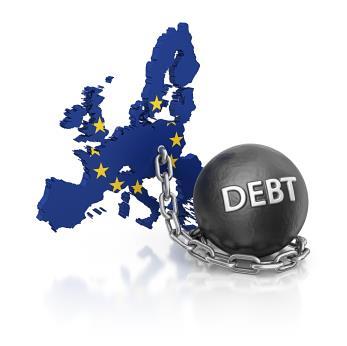 Europe's (re)insurance industry is in a strong position in 2013, despite new regulation, low interest rates, increasing competition and the ongoing sovereign debt crisis. After a difficult 2011 in which earthquakes in Japan, a second Christchurch earthquake and Thai floods dented earnings, last year was a chance to rebuild balance sheets.
Superstorm Sandy was the most expensive event in 2012 for European reinsurers. The storm led to estimated claims of $35bn - $20bn-$25bn of which was covered by the private insurance market, according to Swiss Re Sigma. Despite the claims - $2.2bn for Lloyd's, $900m for Swiss Re, $1bn for Munich Re - European firms posted strong results for 2013 (see right).
Sandy also helped to prevent further deterioration of reinsurance rates at the 1 January renewals, leading to a bumper first quarter. The absence of major catastrophe losses, and few winter storm claims, also helped to boost Q1 results. But while the January renewals brought rate rises of 10% on loss-hit accounts, many foresee mid-year renewal cuts.
Competitive edge
The benign catastrophe environment and excess capital in the industry are exerting downward pressure on rates. A growing source of competition for traditional European markets is from capital markets. Non-traditional capacity now makes up about 14% of the global property catastrophe limit, according to Guy Carpenter. Morgan Stanley predicts that up to 30% of mid-year capacity will come from alternative sources, such as hedge funds and pension funds, via cat bonds or collateralised reinsurance.
Despite this competition, European reinsurers have continued to show they can navigate the reinsurance cycle, even in difficult years such as 2011.
The challenge is maintaining underwriting discipline as the market softens - even more critical at a time of low investment returns and where a poor underwriting result cannot be boosted by prior-year reserve releases.
Partner bounces back
PartnerRe was one carrier with disproportionate losses in 2012. The reinsurer, which bought Paris Re in 2009 to create the world's fourth largest reinsurer, was downgraded by the rating agencies for being a "negative outlier among its peers". It is now back on track, with AM Best revising its outlook to stable from negative, after 2012 results reportedly put it among the top of its peers.
Despite a challenging climate, Europe continues to maintain its importance as a major reinsurance market. With Solvency II looming and with it the potential for more reinsurance demand, the market also benefited from the redomiciliation of firms from rival markets.
Zurich is fast developing into a reinsurance hub and a European rival to London, with Bermuda firm Tokio Millennium Re revealing its plans to relocate to the Swiss capital by October 2013.
In spite of the continued delays over Solvency II implementation, all the larger European (re)insurers are now Solvency II-ready. Thanks to investment in internal capital models, they will reap the benefits of writing diversified books of business without an onerous capital charge attached.
The challenge may come as they continue to expand their footprint in emerging reinsurance markets, such as China, India, the Middle East and Latin America. The Thai floods provide a cautionary tale.
Stefan Holzberger, managing director, AM Best
"The profile of European reinsurers is capital strength, underwriting discipline and resiliency to a changing market. The key uncertainty is the eurozone. Although we are in a period of calm, a lasting structural solution has yet to surface. That said, reinsurers have been rebalancing investments."
Inga Beale, group chief executive officer, Canopius
"Traditional reinsurers' big rival is the capital market. We're seeing renewed interest in insurance-linked securities products - usually offered on a long-term basis whereas Lloyd's has written contracts annually. We must remain competitive while providing capacity on a traditional basis."
Georg Daschner, management board member, Munich Re
"Risk awareness over nat cats is rising. There's growing interest in market-wide solutions: catastrophe pools already exist in Turkey; market-wide solutions are being sought in the Netherlands/Switzerland; an EC green paper will raise risk awareness and show insurers' potential to relieve government budgets."