New capital in the market could bring its own range of dangers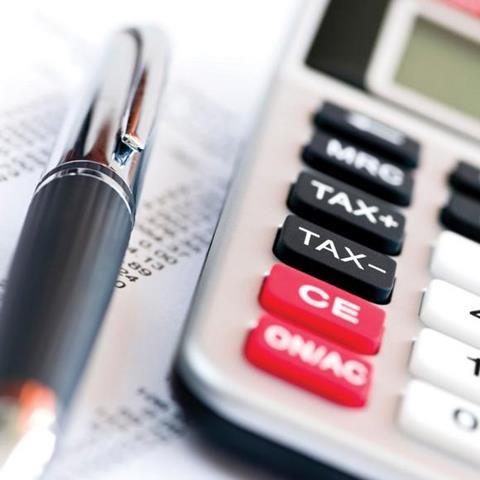 There is little doubt that convergence was the reinsurance maxim of 2013. Barely a conference has passed or roundtable debate concluded without some dissection of what has paradoxically become the single biggest money-spinner, and biggest threat, to the traditional reinsurance industry in recent years.
Assets invested in reinsurance by non-industry investors rose 800% to $45bn as of 30 June, up from just $5bn in 2005, according to Goldman Sachs. A record $10bn of institutional money poured into insurance-linked securities in the 18 months to 30 June, and for the first time alternative risk capital is directly influencing pricing of certain catastrophe risk coverage, according to Guy Carpenter.
While some experts have accused capital investors of 'rushing in' in search of quick returns on investment in the wake of a chronically low interest rate environment, investors and reinsurers say this is putting too fine a point on an investment market that is still stinging from 2008 losses. Despite being a growing and disruptive risk for reinsurers, the new asset class is proving difficult to shake off.
The impact of the new capital on the reinsurance market is a cause of concern to some reinsurers. Axis Re chief executive Jay Nichols says it is important to understand that not all of the new risk capital providers have the same goals and interests. "This new capital has caused many transactions to be oversubscribed. And this abundance of new capital has influenced buying behaviour, pricing, and terms and conditions in various markets."
Additional capital supply, no matter what form it takes, will affect rates, but reinsurers say the impact of this new convergence capital is less direct that it first appears. Hiscox Re head of client and broker strategy Ben Love says: "Without doubt, there is a concern among the more established market, which is seeing a shrinking of the 'traditional pot'. We expect to see continued challenges in specific areas in 2014. Equally, relationships still count where value is provided over and above pure, passive capacity and we expect to trade constructively with target clients."
Balancing rates
JLT Re chief executive Alastair Speare-Cole says it has already had a substantial effect in terms of rating levels and appetite for risk among conventional reinsurers. "It has had a substantial effect in terms of rating levels on catastrophe risk and has had a knock-on effect on the appetite for other risks among conventional reinsurers. In terms of rates, particularly for peak perils, the rating levels that you will see at renewals are very much influenced by spot rates that you see within secondary trading markets for insurance linked securities and industry loss warranties.
"In other words, the mark-to-market that is going on almost daily for tradable catastrophe risk is directly driving the pricing levels for peak peril and indirectly for other catastrophe risk and, indeed, other classes of reinsurance."
Nichols adds that excess capital has created a supply-demand imbalance in the industry. "This disequilibrium has caused rates in many zones, especially those in historic peak zones, such as Florida Wind Storm, to decrease, and in some instances has swung the balance of power on certain contractual elements to the buyer. This trend will most likely continue through the 1 January 2014 renewal cycle, especially in the US, where Superstorm Sandy affected the prior year renewals."
Accusations of capital naivety have been flurrying around the market since January, but again, reinsurers insist that this over-simplifies the experience of specialist market vehicles. "New capital, like old, is sophisticated to varying degrees. We expect some to be surprised at how actual losses behave compared with the pure modelled perspective; equally some have at least as advanced a perspective as the established market," says Love.
Research is essential
PwC global head of actuarial Bryan Joseph says investment funds are doing their research into the insurance market before diving in. "It is important to note that several of them have invested via a specialist fund. While the capital itself may not have the experience, the specialist funds certainly do have that expertise within them."
Whether or not the high-volume capital that emerged in 2013 is naïve or genuine remains to be seen, but the market says retaining the allure of the investment is critical. "We do not believe this is 'naïve' capital, nor do we anticipate it to be 'flighty'," says Nichols. "Across the cycle, capital responds differently to economic pressures and industry losses. These new industry players seem to be in it for the long haul provided that the longer term economics of providing risk capital to reinsureds remain attractive."
One avenue for investors to remain in the reinsurance convergence sphere is to learn to differentiate between alternatives and understand how capital investment in reinsurance offers returns over the long term. "The product is not homogeneous – contractual differences, such as the mechanics of collateral release, and the stability of capacity post loss are material issues. Buyers must determine how much they value certainty in product and partner behaviour – under what will likely be significant internal and external scrutiny in an extreme loss scenario. Cost savings up front may ultimately seem trivial," says Love.
What the future holds
Looking ahead, there is consensus that convergence will continue to be big news for reinsurers and investors in 2014. But reinsurers warn it won't be an easy ride. "We expect pricing pressures to moderate as peak zones appear to have found a new equilibrium. We also expect pressure on other business that suits the capital markets as both traditional reinsurers and these new risk capital providers look to participate in other non-property lines of business," says Nichols.
With the 1 January renewals concluded, the volume and likely longevity of this alternative capital is compelling reinsurers to reassess their traditional patterns for accumulating capital. As seen with mid-year renewals, reinsurers may be forced to fight back by easing terms and conditions and offering greater flexibility to clients. Without this shift in mentality, reinsurers could find themselves unable to sharpen prices following a catastrophe, leaving books of business vulnerable for investment vultures.