Broker expects more deals soon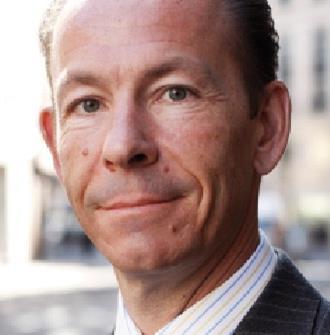 Broking group Cooper Gay Swett & Crawford (CGSC) is looking to buy wholesale brokers and underwriting agencies with its $300m (£187.7m) war chest, according to chief executive Toby Esser.
The company is fresh from completing its £30m acquisition of Lloyd's broker Numan Martin and Buchan (NMB), the first big purchase since its refinancing, and expects to do more deals soon.
Speaking to GR following the release of CGSC's full-year results, Esser said: "We have lots in our sights. We certainly expect to close on a few more deals this year.
"We have quite a lot of action going on in Asia. We have deals in Korea, Indonesia and Australia that we are hopeful we will close before the end of the year."
He added: "We have others that we are looking at in the UK, Continental Europe, the US and Latin America."
Esser acknowledges that his firm missed out on buying actuarial consultancy Towers Watson's reinsurance broking arm, which was snapped up by rival JLT in September. But he added: "We are still looking at a number of interesting businesses. This is what the new equity and raising of debt was all about."
$300m war chest
In January 2013, private equity house Lightyear Capital bought a 55% stake in CGSC, which boosted the firm's equity by $100m and pushed the company's shareholders' equity into the positive. Before the deal, CGSC had a shareholders' deficit of $70.5m.
Then, in April, CGSC refinanced its debt, replacing $425m of outstanding debt with $500m of newly-issued bonds.
This cut the group's net debt to 4.2 times earnings before interest, tax, depreciation and amortisation (EBITDA).
The result is that CGSC now has more than $300m to spend without needing to borrow more money or raise more equity, which the NMB purchase has barely depleted. "There is still plenty available," Esser said.
The size of the companies CGSC is looking to buy vary widely, but they must be in CGSC's focus areas of wholesale broking, reinsurance broking or underwriting agency.
Esser said: "If it is not in those it doesn't really fit. Outside of that we are very much a global business and geographically we are looking everywhere."
'Steady' year
Esser's comments follow what he describes as a "steady as she goes" 2012 year of account.
The broker boosted profit before tax by 55% to $14.3m (2011: $9.2m). This was partly thanks to a 1.4% increase in commissions and fees to $348.2m (2011: $343.3m).
However, a sharp jump in CGSC's tax bill to $15.2m from $7.9m wiped out the profit, producing a loss after tax from continuing operations of $839,000 (2011: profit of $1.4m).
Also, underlying EBITDA, which the company considers its key performance indicator, dipped slightly to $66.6m in 2012 from $68.6m in 2011.
Esser attributed the higher tax bill to profit growth in CGSC's non-US business. The EBITDA drop was a result of investing in the business, he added.
Despite this, Esser is pleased with the result, particularly because the company was still working to replace income lost in 2011 when broking group Aon stopped using CGSC's US division Swett & Crawford as a wholesale broker.
CGSC was formed when Cooper Gay bought Swett & Crawford in 2010.
Esser said: "2012 ended up being very satisfactory for us, but we didn't show any great underlying growth.
"When you consider that we had to replace about 12% of the entire book of business of Swett and the team managed to do it, it was a pretty good result."