Group chief executive Esser and chief executive Newman lay out plans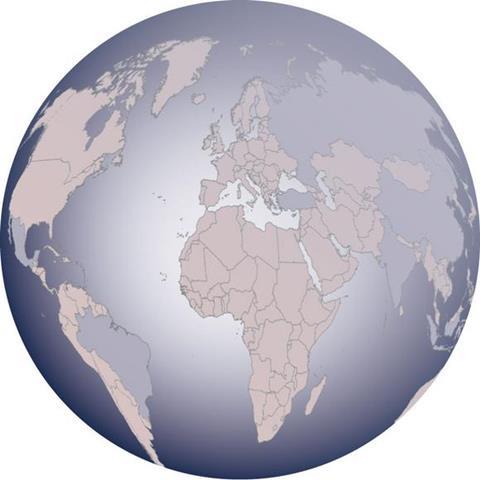 Cooper Gay Swett & Crawford will concentrate on global expansion in 2014, according to group chief executive Toby Esser.
Speaking to GR, Esser said: "One of the keys is Asia. We are subscale in Asia right now. We are trying to get a bigger footprint, but it's quite difficult to do, because there's not an awful lot of product out there."
Cooper Gay is also making acquisitions in Korea and Indonesia in the first quarter, Esser said. The firm is also interested in opening a start-up branch in Dubai.
The group chief executive added that he wanted to bring more of Cooper Gay's US business into the UK: "We have a pretty big book of business, particularly in the United States, and not enough of that comes into London. We'd like to be able to bring more US business into the London market – but not exclusively US."
Esser said that he believed the London market was going to focus increasingly on specialty lines, and that Cooper Gay's recent acquisition of Newman Martin and Buchan (NMB) was partly prompted by a desire to strengthen in this area.
Cooper Gay and NMB chief executive Gordon Newman said that the deal brought together NMB's ability to drum up new business with Cooper Gay's global reach. He added: "Generally speaking, the way we will produce more business going forward is twofold.
"One is that the NMB guys will access Cooper Gay's worldwide offices. The other is that the Cooper Gay guys here will start producing much more of their own business than they do at the moment."
In 2014, Cooper Gay will be focusing on organic growth, Newman said. But the firm could look to hire teams of people later in the year, he added.
Esser added that Lloyd's Vision 2025 strategy would pay dividends for Cooper Gay, particularly if the market gets more licences in Latin America and Asia: "If they do get licences, then our ability to place authorities for insurance business straight into London is going to be huge.
"I think our skillset will be ideally positioned, and we have access to offices and business out there. We are really the only significant wholesaler that is in the emerging markets; the others are all retailers, so they won't really have that desire to bring business to Lloyd's.
"We will have a very strong desire to bring business to Lloyd's, so if they do start applying for licences then that will be really interesting."