Recruitment stats confirm economic impact of pandemic past year, but more optimistic picture painted for 2021
The economic impact of the Covid-19 pandemic has been felt across all sectors, with numerous businesses announcing mass redundancies or hiring freezes.
Insurance broking is one the sectors hit by the economic slowdown. According to new figures released by recruiter Idex, the number of roles registered fell by almost a third last year (29%).
Meanwhile, there was a 4.8% year-on-year increase in active candidates, it added.
Matt Green, Idex chief executive said: "I could never have predicted the challenges the entire country faced last year. After 20 years in recruitment, I thought I had seen it all, but it has never been more difficult for business to plan for the year ahead."
Despite a difficult 2020, Idex's report said there was increasing confidence that this year would see a greater number of vacancies and market confidence returning as companies adapt to new trading conditions.
According to its research, 60% of business owners thought that this year would see higher sales and productivity, while only 15% of the companies it surveyed predicted a drop.
"With the majority of firms now comfortable with the transition to working from home and digitised brokering, we are still seeing growth across many business lines, " Idex said.
Salary stagnation
The recruitment firm found that all insurance segments saw salaries stagnate in 2020.
But it has seen a 9% uptick in income-generating/retaining insurance roles so far this year, with account executives, development underwriters, technicians and account handlers all in demand.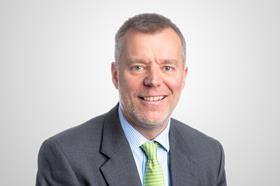 "There are so many unanswered questions about working practices, economic stability, vaccines, and even the ongoing complications of Brexit," Green said.
"What we can be certain of in 2021 is that we will see many entirely new challenges for employers and individuals, as inflation is expected to rise again to 1.2%, while salary increases will remain flat at 2.5%."
"That is not to say that there haven't been great accomplishments, as businesses have quickly adapted to these unprecedented changes. I'm sure that we will see even more resilience and adaptability through 2021."
JOB TITLE 1-3 years 4-8 years 9 years +