New report says firms must prepare for new breed of cyber crime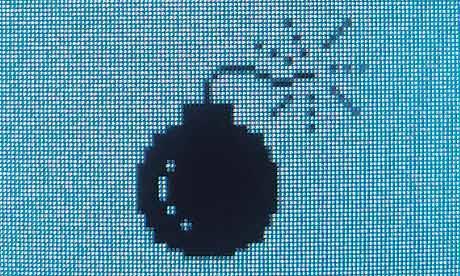 The global cyber insurance market will top $20bn by 2025, according to a new report from Allianz Global Corporate & Specialty (AGCS).
Cyber insurance uptake is currently around $2bn, according to AGCS, with fewer than 10% of firms buying such protection.
The report, A Guide to Cyber Risk: Managing The Impact of Increasing Interconnectivity, said that firms must prepare for a new generation of cyber risks which are moving beyond the established threats of data breaches, privacy issues and reputational damage.
The evolving nature of cyber risk will cover new areas such as operational damage, business interruption and even potentially catastrophic losses, according to AGCS.
The Allianz report said that cyber crime alone cost the global economy around $445bn a year, with the world's largest 10 economies accounting for half this total.
In the UK, the cost of cyber-crime is around $4.3bn (£2.8bn).
AGCS chief executive Chris Fischer Hirs said: "As recently as 15 years ago, cyber-attacks were fairly rudimentary and typically the work of hacktivists, but with increasing interconnectivity, globalisation and the commercialisation of cyber-crime there has been an explosion in both frequency and severity of cyber-attacks.
"Cyber insurance is no replacement for robust IT security but it creates a second line of defense to mitigate cyber incidents.
"AGCS is seeing increasing demand for these services, and we are committed to working with our clients to better understand and respond to growing cyber risk exposures."
The Allianz division's report added that increasing cyber risk was likely from greater internet connection to devices (the 'internet of things'), as well as a catastrophic loss such as damage to the core structure of the internet.
AGCS predicted that the scope of cyber insurance must evolve to give broader, deeper cover that addressed issues such as business interruption and closed the current gaps between traditional coverage and cyber policies.
The report also covers the ways companies can address cyber risk, including a full risk management approach.