Phailin caused widespread chaos before blowing out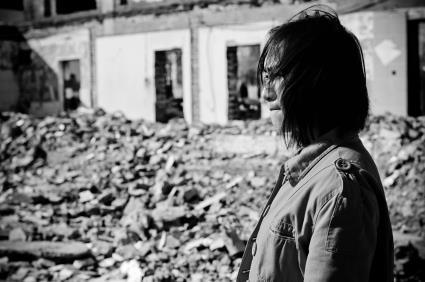 Severe tropical cyclone Phailin has caused around $229.3m in property damage after making landfall in India on Saturday.
Phailin made landfall as a category four storm near Gopalpur in Odisha, India, around 21:15 local time, according to catastrophe modelling firm RMS. It brought strong winds, heavy rainfall, and a storm surge which flooded coastal areas in the landfall region.
Orissa special relief commissioner Pradipta Kumar Mohapatra estimated property damage at 14 billion Indian rupees ($229.3m).
Damage in the landfall region is extensive, according to police officials in Odisha, with roofs blown off houses, shattered windows, and power lines, trees and billboards blown down.
Thatched houses and old buildings suffered the most damage, with one report estimating that close to 10,000 thatched homes have been destroyed.
Deaths figures are low, with an estimated 23 casualties. Half a million hectares of crops are believed to have been affected and salt water will make some land unusable for years to come, according to the Disasters Emergency Committee.
Early reports said that the state capital of Bhubaneshwar has escaped major damage, with the majority of damage reported being fallen trees, billboards and traffic lights.
Yesterday Phailin had weakened to a category three storm with top sustained wind speeds of 70mph, and is now a depression.
Disruption to power, communications and transport has been extensive, hampering rescue and recovery efforts. Extensive flooding and debris has resulted in suspension of rail and road traffic.