As David Cash enters his second year as chief executive of Endurance, he believes industry conditions are the best they have been for some years and favours organic increases over consolidation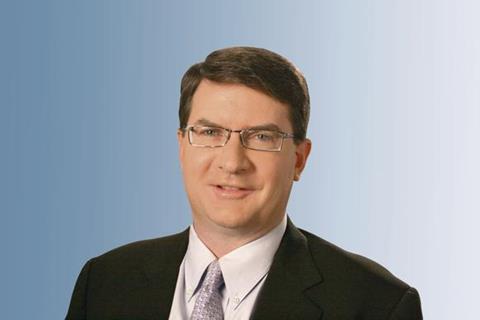 Endurance, formed on Bermuda in 2001 in the aftermath of September 11, has lived up to its name. It has survived the various industry challenges since its launch with its independence intact. The (re)insurer has now entered a new era, with David Cash taking the reins from launch chief executive Ken LeStrange last March. Here, Cash outlines his strategy for Endurance and the challenges the company and the industry faces in the coming years.
Q: How has your first year as chief executive of Endurance gone?
A: In the first year, I spent a lot of time meeting with investors helping them to understand our business, and a lot of time internally communicating direction. I think people are prepared to say we are now in a soft market, and that means companies have to reprioritise around that fact. We are very focused at the moment on trying to make sure we manage risk well and we don't make underwriting mistakes; that we underwrite in our areas of competence rather than over-reaching to draw risk to us.
We are also spending a lot of time making sure the platform we operate from is fully built out, so that we are able to grow not just in the markets we are in now but also diversify or add products to the extent it is possible.
Q: What geographical, product and strategic developments are under way?
A: There are a couple of the areas of our business that, to my mind, are undersized. This is in part because it is a tough market, and you try to avoid getting too big in that market. But when you are undersized you can have high expense ratios. It is important for each of those businesses to operate at scale.
The two areas where I am focused on careful growth are international reinsurance and middle-market United States commercial insurance. Those are areas where I am inclined to push a little bit harder, yet remain within the boundaries of safe pricing and underwriting.
Beyond that, we feel our model allows us to generate income more broadly than just through one product line, and it is important not to overweight yourself and find yourself caught unprepared by an event.
Q: How will you grow the international reinsurance segment?
A: We write international reinsurance through our London, Zurich and Singapore offices. A key piece of the puzzle is that we are trying to write business locally, which is not really the traditional Bermuda catastrophe model.
Another is that our product offering right now is somewhat narrowly focused. We have more of a focus on property, marine and a little bit of casualty, and are not writing much of the other products such as personal accident and surety. For us to grow over time, we will have to broaden the range of products we offer.
We also strive to do a better job of cross-selling between our businesses.
In Bermuda we do business with a couple of hundred global insurance companies but we're not yet doing business with a couple of hundred global insurance companies in London, Zurich and Singapore.
Q: A common expansion tactic for Bermudan firms is buying a Lloyd's operation, which Endurance has not yet done. Are you considering this?
A: We have looked fairly steadily for an international acquisition opportunity and in truth we have not seen one that was a particular fit for us. We're certainly open to Lloyd's as a vehicle, but we see the merit in Zurich as well. It is difficult to service Germany from London, so a Lloyd's platform doesn't hold the same interest for me that it was perceived to hold for Bermuda companies generally in the past few years.
Q: What challenges does the industry face in today's environment?
A: I often contrast the situation now with the end of the 1990s, which was a very bad time. Casualty markets are soft, but not as soft as they were then. There is probably more softening to come in the casualty markets. That is a source of stress for the market in general as that casualty cycle is the dominating cycle in our business. In particular, I don't believe the excess and surplus lines casualty market will harden until 2015 or later.
If you go beyond the pricing challenge, the industry is in a pretty good spot. Balance sheets are much stronger than they were at the end of the 1990s and in 2005. The quality of management across our industry is also higher now than it was before. In some ways our industry, in learning from its mistakes, has forced itself to become more professional. The market is dominated by publicly traded insurers that are scrutinised and quite visible. That has resulted in improved management practices.
Also, I rarely see people trying to sell defective products today. The products offered are generally better constructed and there is a much higher degree of professionalism when it comes to managing and mitigating the risk on the front end.
Q: How are you managing the casualty cycle?
A: We are trying to move ourselves towards smaller risks. As a reinsurer, one of the most significant treaties we have added over the past year has been in the non-standard auto line of business. Pricing in the non-standard auto space is relatively confined.
As an insurer, we are also trying to build out smaller casualty risk binding facilities. It is a newer initiative. Where we are in the casualty space is that we are trying to grow towards smaller, less cyclical business, but it takes time to get there.
Q: Historically the problems in casualty have come from asbestos. Where are they coming from now?
A: In the USA, I think the challenge will come from the excess and surplus lines marketplace, particularly excess casualty. The long tail in that product combined with uncertainty about the pricing creates the greatest conditions for volatility.
It also appears that the European liability environment is evolving relatively quickly. The challenges faced in UK motor lines with claims farming will probably start to be felt on the continent. You don't have to change the legal environment dramatically in the eyes of the general public to create an opening that can allow casualty products to go through a challenging period.
In the USA, what has happened is that managing the liability of being in business has become so complicated that you have seen a gradual refining of the industry. You now have stand-alone specialists underwriting specific classes, so you end up with a more diverse culture of smaller insurance companies, while Europe is dominated more by large composites.
In an environment where the risk becomes harder to evaluate and there is a greater emphasis on specialisation, you'll see some modest fragmenting of that market. A fragmented insurance market is probably, on balance, good for reinsurers, because smaller companies will value reinsurance more than they might have in the past.
Q: The Bermuda market is often described as fragmented. Do you see consolidation there?
A: There is a collection of smaller insurers and reinsurers on Bermuda. When you are small you tend to be very specialised in a market and if something goes wrong in that market you are disproportionately damaged by it. A lot of those companies have to find a way to strengthen themselves. The best way is to be a great underwriter, accumulate capital and at the right time use it to break into additional markets.
I think a lot of these companies will feel pressure to combine before the opportunity to break out occurs, so for that reason I think there will be some consolidation.
However, I don't see consolidation as a silver bullet. When you take two companies that are struggling to get traction and you put them together without radical re-engineering, they still struggle to generate the same return as some of the other companies.
In some ways, consolidation ensures the company survives, but that is not the same as thriving. My personal bias is towards trying to grow organically. GR