ANALYSIS: Will he be "an agent of change" at Endurance?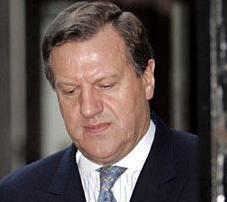 The reinsurance industry was stunned yesterday by news that Axis founder John Charman had been elected chairman and chief executive of Bermudian firm Endurance Speciality Holdings. Charman, who was ousted as Axis Capital chairman last year, had promised a dramatic comeback to the industry.
He replaces David Cash, who stepped down as the company's chief executive and a member of the board, and William Bolinder, the current chairman, who has become the company's lead director.
"My goal is to fully realise the company's potential as a leading global specialty insurance and reinsurance company," said Charman.
AM Best expects that Charman will be an "agent of change" at Endurance. It noted he is "highly regarded as a successful leader in the insurance industry".
David Cash's departure and Charman's surprise reappearance at the helm of Endurance will not affect the financial strength rating of the Bermudian firm, according to AM Best.
Endurance is another Class of 2001 reinsurer, which like Axis, was formed in the aftermath of the 9/11 attacks.
Native Bermudian Cash – formerly chief underwriting officer – had taken over as chief executive in 2010, replacing founding chief executive, president and chairman Ken LeStrange. Cash had also assumed the role of president last year after Bill Jewett stepped down.
In a statement Bolinder thanked Cash for his 11 years of service to Endurance and the "work he has done to position the company well for the future", wishing him well in the next stage of his career.
There is no doubt Charman expertly manoeuvred his return to the industry. Ahead of his appointment he and his family became one of Endurance's largest shareholders with the purchase of $30m of the company's ordinary shares. The Charmans indicated their intent to reinvest the dividends received on their investment.
Charman will receive a stock option to purchase 800,000 shares and a grant of 708,890 restricted shares as an inducement to his employment. He is foregoing "conventional compensation" over the next five years in exchange for the grant of restricted shares and options.
"His investment of personal capital speaks volumes about his confidence in and commitment to our future opportunities," said Bolinder.
Act of betrayal
After nearly 11 years as chief executive of Axis Capital, Charman voluntarily stepped down in May 2012, making way for Albert Benchimol. At the same time, he was elected as chairman of the Class of 2001 firm, replacing his long-standing business partner and friend Michael Butt who had been in the role for nearly ten years.
"John's tireless years of service and work ethic have helped to build and lay the groundwork for our company's continued success for many years to come," said lead independent director Henry Smith at the time.
But just weeks later the Charman was dismissed, describing his ousting as Axis chairman to the Royal Gazette as "an act of monumental betrayal".
Charman built up a fearsome reputation during his early career at Lloyd's and is known as a tough but results-driven boss. He was chief executive of Tarquin, the parent company of the Charman Underwriting Agencies at Lloyd's, subsequently joining ACE Global Markets as chief executive when the firm was acquired by ACE in 1998.
Charman is also famous for his £48m ($72m) divorce pay-out to former wife Beverley in 2006. His lengthy and expensive divorce nearly led to an earlier department as Axis chief executive in 2008, although Charman subsequently extended his contract when he lost his appeal against the record ruling.