Goldberg Segalla on why Lloyd's is unlikely to face an American revolution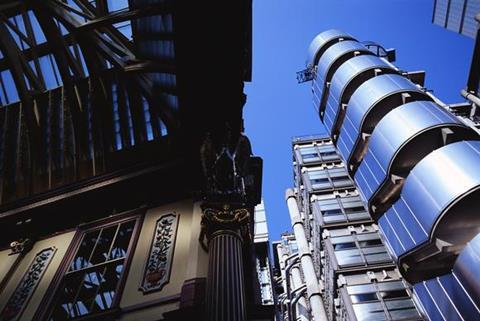 Regulation of the UK financial services sector, including banking, securities and insurance, has tightened in recent years, write Goldberg Segalla attorneys Aaron Aisen and Fred Pomerantz.
As a result, these firms must now comply with the FCA's Treat Customers Fairly rules (TCF rules) and, among them, prove to government auditors that that they treat customers fairly.
The TCF rules apply, among others, to Lloyd's syndicates and their managing agents and coverholders. Under the rules, Lloyd's is required to ensure that firms within its jurisdiction are able to demonstrate that they consistently deliver fair outcomes to consumers and that senior management take responsibility for delivering consumer outcomes relevant to their business by establishing an appropriate culture. The key principle for firms to consider is principle 6, which states: "A firm must pay due regard to the interest of its customers and treat them fairly."
The language in the Lloyd's coverholder agreement states that the agreement is subject to the laws of England, that the courts of England shall have jurisdiction over any dispute or controversy arising from the contract and that those courts shall be the only setting for disputes.
However, an issue arises whether such language is fair to Lloyd's coverholders abroad or places them at a potential competitive disadvantage due to the added administrative burdens that the TCF rules impose. In the case of US excess and surplus lines brokers and of MGA's who may represent Lloyd's syndicates as well as other insurers operating abroad, these added burdens may serve as a disincentive to choosing Lloyd's coverage for their customers and, instead, cause them to place similar risks with eligible nonadmitted carriers doing business in the US or outside the US but not in the Lloyd's market. To the contrary, while the administrative burdens or costs that may be passed on to insureds may increase, these obligations may be viewed as an advantage to customers, who recognise that they are being treated fairly.
There are no similar overarching principles or 'treat customers fairly' regulations being implemented in the US domestic surplus lines markets. As an example, while the US Nonadmitted and Reinsurance Reform Act of 2010 preempts many state laws with respect to nonadmitted insurers, UK law requires more stringent reporting and handling of complaints by policyholders against agents than individual US state insurance laws that define unfair claims and unfair trade practices rather formulaically.
Although consumer protection is viewed as increasingly important by the states and federal governments, policyholders may not bring an action directly against a policy-issuing insurer for unfair claims settlement or unfair trade practices. The only recourse aggrieved policyholders or their retail brokers have is to notify the Complaints Bureau or Consumer Services Bureau in their respective "home state", as defined under the NRRA.
Nor are the TCF rules specifically directed to US-based coverholders. Instead those requirements are, as a practical matter, applicable to all Lloyd's coverholders by means of the power of Lloyd's syndicates to declare those nonconforming coverholders in breach of their coverholder agreements, generally following an audit initiated by Lloyd's managing agents, and to discipline them, or even terminate their binding authorities, for acts contrary to the TCF rules. Since every Lloyd's coverholder must sign this undertaking to obtain and keep binding authorities at Lloyd's, a coverholder's failure to follow these rules would be viewed as a breach of the coverholder agreement. Enforcement by Lloyd's of the TCF rules is assured in this manner. US policyholders receive identical protections as UK and other policyholders.
Might any prescribed endorsements give rise to a further disincentive to place business with Lloyd's if there are other markets available?
An example would be endorsements that apply to business placed at Lloyd's but not to business placed with either fully licensed US carriers or to US-based or other non-US-based nonadmitted carriers.
If an MGA in the US has an agency appointment from several different markets, for example, from a US insurer and from a Lloyd's syndicate and, therefore, may place a certain book of business with either, might he veer toward placing the business with the US insurer to avoid the added administrative burden and cost of doing business with his Lloyd's syndicate? If so, does this anti-selection process against the Lloyd's market constitute a breach of the agent's fiduciary duty to his policyholders because they are denied the added consumer protection which results from the TCF rules?
While the impact of the TCF rules on the foreign-based Lloyd's coverholders has met with, and may continue to meet with resistance in some quarters, it is unlikely that the minor added burdens and costs will give rise to a full scale American revolution against the valuable Lloyd's brand.