UK government to kickstart new reinsurance programme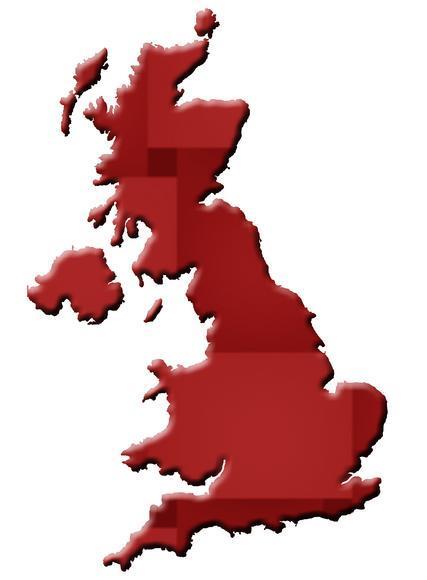 Tucked away in the UK government's recent budget announcement about financial policy was the news that chancellor George Osborne wants to encourage more insurance-linked securities (ILS) business in the country.
The full details of Osborne's plans for ILS have yet to be revealed – but his intent is clear (see box below).
So does the UK have what it takes to become a hub for ILS, what form could this take, and what does this all mean for existing ILS centres such as Bermuda?
Of course, the UK already has much of the necessary groundwork to encourage a native ILS hub. For example, it has a good stock of skilled underwriters, ILS managers and other third party firms with the necessary legal and advisory knowledge – just no native industry.
BNY Mellon international head of insurance Paul Traynor says: "The UK is a natural choice given the breadth of the industry capability and the access to capital markets and indeed the necessary professional services firms."
Other UK industry experts agree, and have already welcomed the announcement on two counts. Firstly, they say it will be good for business. Secondly, it shows that the UK government is paying more attention to the (re)insurance industry and its lobbying efforts. After years of being near invisible to UK policymakers, this is a welcome profile boost.
PwC UK insurance tax leader Colin Graham said: "This is good news and a direct response to engagement with the industry in the last few months on global competitiveness from a regulatory and tax perspective."
London Market Group chairman Steve Hearn said: "The proposals show the willingness of government to work with our industry to help enhance the business environment and ensure our ongoing success."
KEY POINTS FROM THE UK BUDGET:
UK chancellor George Osborne said: "Financial services are one of Britain's most important and successful industries, employing people in every corner of the country. We take steps to promote competition, back FinTech and encourage new business like global reinsurance."
The budget document itself went further. It said that the UK government wants to 'work with the industry and regulators to develop a new competitive corporate and tax structure for allowing insurance-linked securities to be domiciled in the UK'.
The shape of any new UK ILS hub is uncertain. Will it emulate and compete with existing ILS hubs and lines of business, or will it try something different?
If it is the former, then many existing reinsurers are likely to see it as a threat.
Fitch Ratings insurance senior director Martyn Street said: "One question is: will this be viewed by the traditional reinsurance market as putting the cat amongst the pigeons?
"I say that because ILS and alternative reinsurance capital has been seen for a long time by many reinsurers as a competitor that is eroding market share and profit margins on certain lines of business. That's a question that remains unanswered at this point."
Traynor thinks that Bermuda "will not give up without a fight" and that the UK should use its existing talented personnel to innovate, rather than simply poach existing business from existing ILS hubs.
"What I would be much more excited about would be: how do you take this change in the UK legislation and regulation to permit ILS to drive new structures?" he says.
"How do you use this kind of change to drive products that will insure south-east Asian emerging economies, for example? That's more exciting than just trying to take business from Bermuda."
Cyber insurance is another arena that a UK ILS hub could expand into, given the current level of overexposure among big corporate firms, Traynor says.
"When you look at the notional size of the risks you're reinsuring, you will need to mutualise the risks," he explains. "But ILS is a wonderful instrument to do that. If you're insuring a telco or energy firm for £1bn+ of notional, you run out of capacity very quickly, and that is where ILS can play a role."
The final shape of any UK ILS hub is still unclear, and is likely to be years away in any case. But all the signs are that any move in this direction would be thriving and welcomed by the UK reinsurance industry and supporting sectors.
Any further announcements depend on the outcome of the UK general election in May, but with the current Conservative majority predicted to continue it seems that the world will soon have another ILS territory to contend with.