Panel speaks out at MultaQa Qatar 2012 debate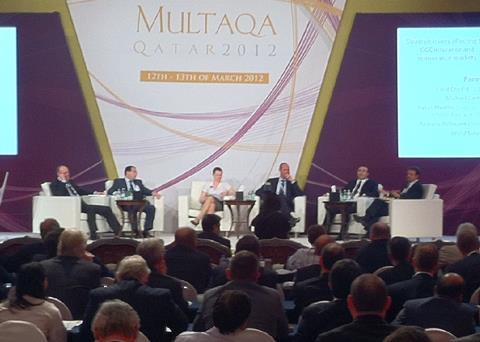 "We cannot expect the GCC (Gulf Cooperation Council) to unify regulations in the next decade. It took Europe more than fifty years and two world wars to do the same thing," claimed Farid Chedid, chief executive officer of SEIB insurance and reinsurance company.
Chedid was speaking at the sixth MultaQa Qatar conference today.
The desire for something like a single market with a unified approach to regulation across the GCC is popular with local and international businesses, particularly in the (re)insurance sector.
"There is definitely room for improvement in terms of regulatory cooperation," said Andreas Pollman, head market underwriter for the Middle East and North Africa at Munich Re. "I think the region as a whole would benefit from cooperation more than it would lose."
Slowly improvements are being made around regulatory cooperation between the different Gulf states, said Chedid. "Not all countries here in the GCC have the same level of regulation but they are moving forward. But this will take time."
"In the future we need regulators who represent the whole GCC," added Walid Sidani, chief executive officer of the Abu Dhabi National Insurance Company, who also expressed his belief that there is an improving trend towards robust corporate governance in the region, at least part inspired by the "Arab awakening".
Earlier in the day Lloyd's director of international markets Jose Ribeiro also said that fragmentation of the insurance business across the GCC is hindering the market and that greater unification was needed.
He said it would be helpful if a single market could be created in the GCC region. "It would make the industry more effective from a cost perspective and a capital perspective and ultimately, the economy of this region, the companies that provide insurance and the people that buy insurance would benefit."